06 Nov 2023
European university associations welcome proposal for Council Recommendation on research careers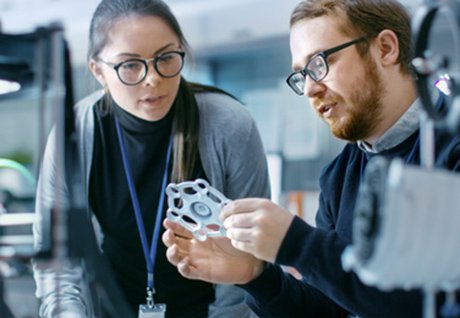 European university associations have issued a joint statement welcoming the European Commission's proposal for a Council Recommendation on a European framework to attract and retain talents in Europe, including comments for further improvement. The signatories include Aurora Universities, Coimbra Group, European University Association, The Guild of European Research-Intensive Universities, and YERUN - Young European Research Universities.
The associations welcome the attention given to research careers and the general objectives of the Commission proposal for a Council Recommendation on careers and talents, which includes a European Competence Framework for Researchers (ResearchComp), an updated Charter for Researchers (annexed to the Council Recommendation), and an observatory on research careers (ReICO). However, the associations emphasise that the adoption of the Council Recommendations, planned for December 2023, will only be "a first step in a series of more active commitments that Member States would need to embark upon to fulfil the objective of improving research careers in Europe".
In particular, the associations' joint statement highlights the following:
Sustainable research careers hinge on the presence of enabling framework conditions for institutions and the stability granted by long-term core funding.
Flexible and multiple career pathways should be envisioned with a holistic and long-term perspective.
Universities should be empowered to offer stable and more predictable research careers.
The evidence base for monitoring research careers should be developed in an open and sustainable manner.
The statement also highlights the risk of further divergence in career pathway and talent retainment strategies between countries already having mechanisms in place versus countries not implementing the recommendations, given the voluntary nature of the Council Recommentation. The associations also stress the importance of the protection of academic core values and the availability of high-quality research and innovation support offices in universities. Appropriate resources and efforts will need to be dedicated to the implementation of these recommendations.
For more information:
Joint statement: European university associations welcome proposal for Council Recommendation on research careers – further steps needed