11 Oct 2021
UAS4Europe presents action plan for realising the European Innovation Area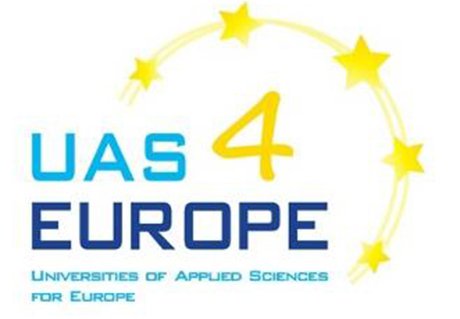 On 8 October 2021, UAS4EUROPE, the network of European Universities of Applied Sciences (UAS), handed over an Action Plan for Innovation to EU Commissioner Mariya Gabriel. The handover took place at an event hosted by the Permanent Representation of the Netherlands to the European Union and livestreamed on the UAS4Europe YouTube channel.
The Innovation Action Plan, which delivers twelve concrete applied research recommendations for the realisation of the planned European Innovation Area (EIA), is the result of a consultation process of an expert group composed of high-level UAS leaders and entrepreneurs with extensive experience in innovation. It aims to inform Commissioner Gabriel's initiative for a single market for innovation, which will complete the knowledge triangle by complementing the European Education Area (EEA) and the European Research Area (ERA). More particularly, it sets out how to ensure European competitiveness in the next wave of technological innovation in a sustainable, equitable and coherent way.
The European Commission sees UAS as important actors and stakeholders in regional innovation ecosystems and beyond, as they not only focus on rapid market and societal impact, but also work closely with private and public sector actors to seek applicable solutions. Based on these assets of UAS, the European Commission entrusted the UAS4EUROPE network with the creation of an Action Plan for European innovation.
For more information:
UAS4Europe Innovation Action Plan for Europe
UAS4Europe website on the European Innovation Area.