13 Feb 2023
Two major research actions for healthy oceans and waters receive € 16 million EU funding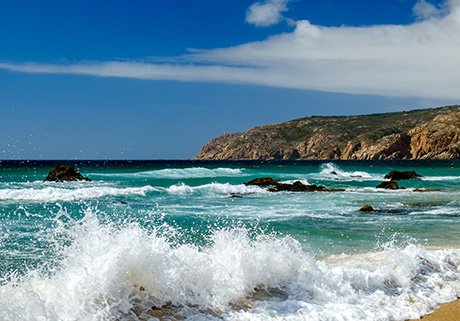 The European Commission has awarded €16 million to the Blue-Cloud 2026 and the AquaINFRA projects in order to protect oceans, seas, coastal and inland waters. The projects are funded by the European Open Science Could (EOSC) initiative that aims to enable Open Science practices in Europe. Connecting data on the marine and coastal environment, on biodiversity, and on the water cycle with the 'Blue Economy' is essential to achieve the goals of the EU Mission "Restore our Ocean and Waters" by 2030.
The Blue-Cloud 2026 and AquaINFRA projects will indeed promote Open Science practices as well as implement FAIR (Findable, Accessible, Interoperable, Reusable) data commons and collaborative data services. The objective is to accelerate the sharing and reuse of publicly funded research findings and data amongst the multiple contributors to the Mission, from scientists to public authorities, citizens and industry.
Both projects will demonstrate the interplay between the EOSC data space and the Green Deal data space and act as EOSC blueprints for 'blue research'. They will involve several research communities and data infrastructures in multi-disciplinary use cases demonstrating the value of the EOSC and contributing to the science base enabling the Mission's 'Digital Ocean and Waters Knowledge System', and it's 'Digital Twin' of the Ocean in particular.
Both projects have different, but complementary, foci that will support the uptake and continued development of the EOSC as a federated European infrastructure. The tools and services developed by the two projects will be made available to other researchers through the EOSC portal and other relevant platforms such as EMODnet. Both projects will kick off mid-February 2023 and will be running until 2026.
For more information:
European Open Science Cloud (EOSC)