21 Sep 2023
The Guild publishes Insight Paper on 'The Twin Transition Century'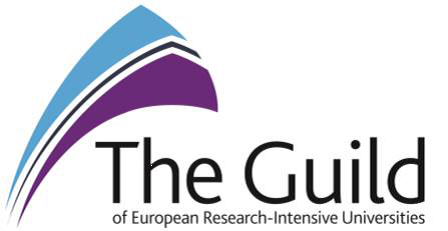 The Guild of European Research-Intensive Universities has published an Insight Paper on 'The Twin Transition Century', authored by Morten Dæhlen from the University of Oslo. The paper offers clear directions for policymakers, research funders, and higher education institutions to navigate towards a successful twin transition, and making use of the potential synergies between the digital and the green transition.
The main messages of the Insight Paper are:
Recommendations for the higher education sector
Strengthen efforts to develop digital solutions that enhance institutional sustainability and environmental data handling;
Foster interdisciplinary collaboration and team-science approaches, including via appropriate career recognition systems;
Integrate content in educational programmes that empower students to understand and engage with the complexities of both the digital and green transitions
2. Recommendations for policymakers
Align policies to create synergies between the digital and green transitions;
Ensure that the twin transition serves the public good;
Invest ambitiously in research and innovation to position Europe as a global leader in the twin transition;
Promote a balanced approach to university research funding for the twin transition;
Promote long-term fundamental research, both disciplinary and interdisciplinary;
Facilitate data sharing to ensure that researchers have access to data for research purposes.
3. Recommendations for funders
Recognise the importance of research, especially fundamental research, across a broad disciplinary spectrum in enabling the twin transition;
Encourage research on the interplay between environmental sustainability and digitalisation;
Prioritise impactful, long-term research in EU Missions under Horizon Europe, for example throughout an EU Mission towards 2040 for the development of the future energy system.
For more information:
The Guild Insight Paper: 'The Twin Transition Century: The role of digital research for a successful green transition of society?'