24 May 2022
The Guild expresses concern about IP regulations in EIC Pathfinder and EIC Transition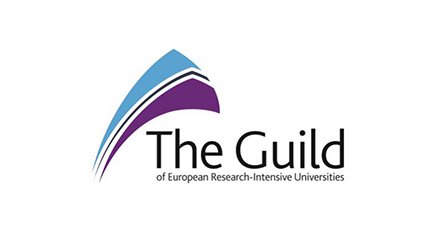 On 24 May 2022, The Guild of European Research-Intensive Universities has issued a statement expressing concern about the provisions in the Horizon Europe grant agreement for the EIC Pathfinder and EIC Transition instruments that give 'EIC inventors' indefinite royalty-free access rights.
In the light of the European Commission's upcoming "European Innovation Agenda" with measures to strengthen innovation ecosystems to boost Europe's innovation performance, The Guild highlights that universities are central actors in these ecosystems and that the cooperation between researchers and universities' knowledge valorisation services is a crucial function of these systems. The association is concerned that the standard Intellectual Property (IP) provisions in the European Innovation Council's (EIC) Pathfinder and Transition programmes create "serious obstacles to knowledge valorisation in most universities." The Guild claims that these provisions underestimate how complex knowledge transfer is, and that they neglect the fact that many researchers do not systemically have sufficient skills and resources to engage in knowledge transfer. The universities' knowledge and technology transfer offices (KTOs/TTOs) play a significant role in supporting and enabling the researchers to develop the results for commercial and societal purposes.
According to the statement, the EIC IP provisions, as they currently stand, will negatively affect the functioning of already well-performing KTOs/TTOs without strengthening the capacities of weaker KTOs/TTOs. The Guild therefore urges the European Commission to revise its approach and support instead capacity-building actions for KTOs/TTOs. The association also deplores the lack of clarity of these provisions, and the fact that they sometimes conflict with institutional, national, and regional rules, rather than ensuring coherence.
For more information:
The Guild statement: 'EIC provisions for inventors should focus on clarity and providing appropriate support'