24 Feb 2023
Sustainable Mobility Solutions and EIT InnoEnergy create new Battery Institute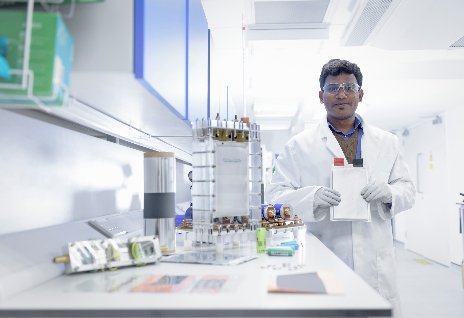 On 23 February, SAE International's Sustainable Mobility Solutions unit announced that it will establish a 'Battery Institute' in the first quarter of 2023, in partnership with the Knowledge Innovation Community (KIC) of InnoEnergy.
The Battery Institute will offer a comprehensive joint training programme of 32 courses and over 400 hours of training on battery technology. The courses will cover the entire life cycle of batteries (raw materials, cell manufacturing, applications and integration, and recycling aspects).
The joint programme proposed by the Institute will be adapted from the European Battery Alliance Academy (EBA Academy), an initiative launched in February 2022 as part of the European Battery Alliance and managed by the EIT InnoEnergy. The courses will be open to stakeholders in the battery value chain, public authorities and academics. They will be managed by SAE International's learning management system.