02 Oct 2018
Support for long-term European human biomonitoring initiative expressed at Presidency conference in Vienna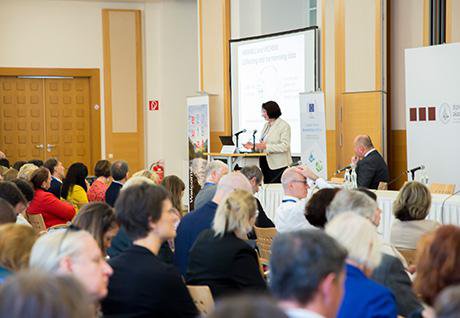 On 28 September 2018, an international conference on "Human biomonitoring in Europe – science and policy for healthy citizens" took place in Vienna. The aim of the conference was to highlight the benefits of human biomonitoring for policy-making, present the first results of the European HBM4EU joint initiative (co-financed under Horizon 2020), and start the discussion on the future of human biomonitoring (HBM) in Europe.
Human biomonitoring is about detecting (traces of) chemicals in our bodies and investigate their impact on human health. Since chemicals are widely used in food and consumer products, the exposure to chemicals concerns all citizens and a range of different regulatory areas.
High-level Austrian and European Union representatives attended the conference, as well as representatives from national ministries and agencies, research institutes, NGOs, industry and stakeholder associations who expressed strong and unanimous support for a long-term European human biomonitoring initiative.