10 Mar 2015
Smart Specialisation Conference stresses importance of research strategies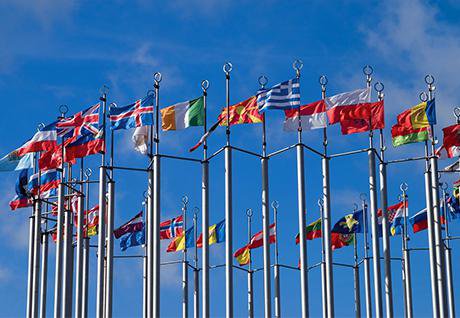 A recent conference on "Smart Specialisation: Challenges and Monitoring Implementation", organised by the Institute for Prospective Technological Studies of the Joint Research Centre, in Seville (Spain), brought together more than 200 national and regional and EU experts and policy makers, including the European Commissioner for Regional Policy, Corina Crețu.
In her opening speech, the Commissioner emphasised that research areas must be coupled with the economic exploitation of new ideas and permanent questioning on how to do new, better and different things. "This is innovation" she said and encouraged policy makers to join efforts and to keep translating the objectives set in smart specialisation strategies into concrete actions.
Markku Markkula, President of the Committe of the Regions (CoR), welcomed the design of regional strategies for smart specialisation (S3) and stressed the important role of S3 in "combining the EU objectives of research, innovation and industrial renaissance with key EU multi-financing initiatives (e.g. EU Structural Funds, Juncker Investment Plan, Horizon 2020)."
The CoR proposed a number of measures in order to reach its RIS3 objectives, such as better integration of the regional decision-making processes in the use of smart specialisation strategies by supporting pioneering pilot activities with volunteer regions; forging links between the use of the new European Fund for Strategic Investments (EFSI) for financing R&D infrastructure and smart specialisation strategies at local and regional level; or including the Regional Innovation Scoreboard as a key indicator of the revised Europe 2020 Strategy.
The CoR and the European Commission's DG Research have recently agreed to set up a "Regional Knowledge Platform", which will accumulate knowledge and expertise from regions across the EU in order to help to identify priorities and measures which can encourage regions to take a more proactive role in research and innovation and to reap the benefits of European initiatives and programmes.
For further information:
Committee of the Regions press release