03 Jul 2023
Seven new European Universities alliances selected for funding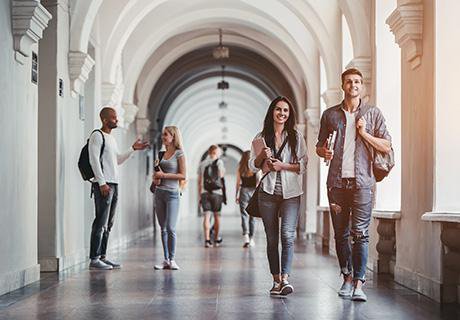 On 3 July 2023, the Euroepan Commission announced the results of the 2023 Erasmus+ call for the European Universities initiative, which provides support to alliances of higher education institutions. With a budget of €402.2 million from the Erasmus+ programme for this call, each European Universities alliance receives a budget of up to €14.4 million for four years. The 2023 Erasmus+ European Universities call was structured around two strands. It offered to provide sustainable funding for already existing successful alliances of higher education institutions, and the call also supported the creation of new European Universities across Europe, gathering diverse higher education institutions around common strategic visions.
Based on these alliances, students can obtain a degree by combining studies in several European countries, which contributes to the international competitiveness of higher education institutions in Europe.
With today's results, adding seven new European Universities alliances, the total of 50 alliances now involve more than 430 higher education institutions in 35 countries. These comprise all EU Member States and Iceland, Norway, Albania, Bosnia and Herzegovina, Montenegro, North Macedonia, Serbia, and Türkiye. 16 Austrian higher education institutions are involved in these alliances, two of them in the role as coordinator. By partnering with almost 1 700 associated partners among NGO's, enterprises, local and regional authorities, the 50 European Universities alliances bring broad-scale innovation to Europe's regions.
For more information: