17 Feb 2020
Science|Business: Charles Michel tries to limit Horizon Europe cuts to €3B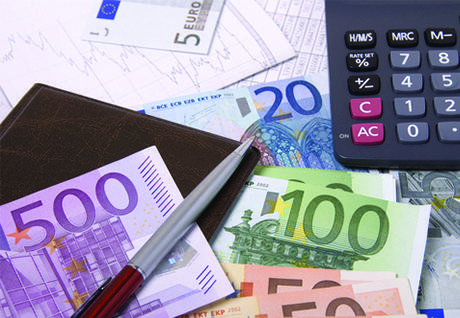 Science|Business article by Nicholas Wallace
MEP calls for end to 'liar's poker' as European Council President attempts to break deadlock
European Council President, Charles Michel, has presented EU member states with a new proposal for the next long-term budget, which would limit research cuts to just under €3 billion. The draft is the latest attempt to break a deadlock between richer member states that want to spend less on the EU, and poorer countries determined to prevent cuts to cohesion funds, which are designed to help their economies catch up. Pleasing both sides means cutting other parts of the budget – like research.
A cut of this size has been on the cards since December, but how member states receive Michel's new suggestions could determine whether research funding has to be squeezed further to give every country a bit more of what it wants in other areas. In December, Michel said the EU should "invest massively in research," and his new proposal tries to make concessions without further cuts to Horizon Europe. As a fudge to limit individual member state contributions, Michel is proposing to raise additional funds from the EU's carbon emissions trading scheme and a new tax on single-use plastics. He would also give national governments more control over how agricultural funds are spent, and divert a larger share of the cohesion budget to the poorest countries and those with declining populations.
In what looks like an attempt to win over Poland and Hungary, Michel's draft would also strengthen checks on the European Commission's power to withhold money from member states accused of undermining the rule of law. The new budget plan was presented to EU countries' ambassadors on Friday, ahead of summit talks among prime ministers and presidents this Thursday. Over the weekend, French President Emmanuel Macron said the budget is being held up by "small differences" that are "not worth fighting over."
'A huge disappointment'
The proposed cut would leave Horizon Europe smaller than planned, but still larger than its predecessor, Horizon 2020, which draws to a close at the end of this year. It would also be a smaller cut than some feared: in November, German MEP and Horizon Europe rapporteur Christian Ehler warned the research programme could be cut by as much as €12 billion. "If you go back to the original commission proposal and then look this, you can say ok, the damage is limited," said Kurt Deketelaere, secretary-general of the League of European Research Universities. "But we all agree that the commission proposal was far from enough." The Commission proposal "is already much lower than needed to meet our priorities," said Ehler, "we should now end the liar's poker."
The European Commission published the original €94.1 billion proposal for Horizon Europe in May 2018. In addition to expanding on the work of Horizon 2020, the new programme includes ambitious plans for 'moonshot' research missions that would try to cure cancer and get to grips with climate change. The European Parliament said the budget should be €120 billion, while researchers pushed for €160 billion. Given this, even a modest cut would be "a huge disappointment for the whole research and innovation community in Europe," said Deketelaere. If the commission's inflation predictions are correct, Michel's deal would ultimately allocate €91.2 billion to Horizon Europe over 2021-2027, €2.9 billion less than planned.
Some observers have misread the cut as much larger, mainly because unlike the commission, the European Council does not add estimates of future inflation to its figures. Another source of confusion is that some budget documents add to Horizon Europe part of a loan guarantee fund for research and innovation investments under the InvestEU scheme, whereas others list it separately because it won't be spent on the research programme.
If Horizon Europe's budget is reduced, the axe could fall evenly across the entire research programme, or some parts could be cut more than others. Deketelaere said funding for European Research Council grants and Marie Skłodowska-Curie scholarships – which are awarded to researchers in any field solely on the basis of merit – should be "untouchable." If there must be cuts, the new European Innovation Council, which will invest in helping high tech start-ups get off the ground, should be the "first victim," he said. "The member states supporting this proposal should now clearly state which of the Programme's ambitions they would like to cut," said Ehler, "will it be artificial intelligence, our digital transition, the green deal or research on cancer?"
To read the full Science|Business article, click here.