23 Aug 2021
REA is looking for experts for Horizon Europe proposal evaluation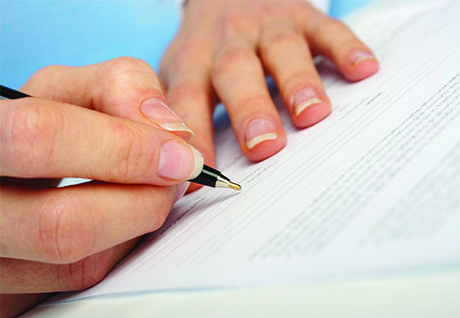 The European Research Executive Agency (REA) has recently launched a call inviting experts from a wide range of fields to register in the European Commission's experts database, from which the agency selects candidates with the most suitable profile for the following activities: 
Evaluating project proposals applying for funding under Horizon Europe, the Promotion of Agricultural Products programme and the Research Fund for Coal and Steel, or 
Monitoring the implementation of funded projects. 
REA is looking in particular for experts from the following sectors: 
Industry, business associations and innovation agencies
Non-governmental organisations (NGOs) and other civil society organisations
Local, regional and national administration
International organisations
Universities and research institutes
Experts should have extensive experience in at least one of the following fields:
Food and agriculture 
Forestry including agroforestry, wildfire prevention, hands-on experience in forest management and ecosystems;
Sustainable agriculture, aquaculture and food systems including plant health, weed and pest management, pesticide reduction, veterinary medicine; climate-smart farms and forests, climate resilience;
Digitalisation in farming including precision agriculture, remote sensing or GIS for sustainable farms, fisheries and food supply chains;
Nutrition including sustainable diets, quality labels for dietary shift;
Communication and marketing of agricultural products including promotional strategies, market research, public relations, advertising.
Environment and bio-economy 
Remote sensing, spatial planning, maritime observation;
Lifecycle assessment and analysis;
Circular economy, food waste, sustainable packaging, value chains;
Biodiversity, ecosystems;
Zero pollution, pollution removal, carbon cycle, water security.
Civil security 
Law enforcement including police, border security, crime and anti-terrorism experts;
Civil protection, fire fighters, medical emergency teams;
Cyber security, sensors, UAVs/drones;
Chemical, biological, radiological and nuclear materials.
Engineering, IT and technologies 
Cloud computing, big data, data interoperability, data mining, data visualisation, digital twins;
Artificial intelligence (AI), machine learning, deep learning;
Robotics;
e-Government, open government;
Bioinformatics;
3D printing, 3D modelling;
Augmented reality, virtual reality;
Blockchain;
Nanotechnology;
Seismology;
Electric propulsion and electric vehicle batteries.
Culture and creativity 
Cultural heritage: curation, restoration, conservation;
Creative industries, collective memory, cultural tourism;
Archaeology, artefacts, museology.
Democracy and society 
International cooperation including globalisation, diplomacy, global governance, international relations;
Disinformation, misinformation, fake news, press freedom, media studies;
Radicalisation including terrorism, extremism, hate crime, homophobia, fascism, racism, stigmatisation, postcolonial studies;
Migration and integration including Islam, human rights, conflict resolution/management, peacebuilding;
European identity, European studies, political science, political philosophy;
Citizen participation, youth participation;
Democratisation, solidarity, polarisation, elections, populism, corruption;
Social inclusion, labour market, robotisation, social stratification, ageing, lifelong learning, econometrics;
Digital literacy including digital services, digital transformation, digital governance, digital democracy, user-centric services.
Other fields of science and innovation 
Social sciences and humanities including gender studies and ethics;
Open science: open data, open source, interdisciplinary research;
Open innovation, knowledge transfer, commercial take-up;
Physics;
Medicine.
For further information: