06 Feb 2019
Paquet outlines plans for International Cooperation in Horizon Europe at ScienceBusiness conference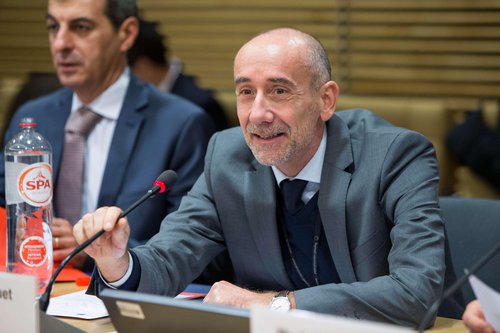 At a conference entitled "International R&D: Horizon Europe and the world" Jean-Eric Paquet, Director General of DG Research and Innovation, outlined the Commission's plans for participation of non-EU-countries in Horizon Europe. Association agreements to the Framework Programme, allowing countries to participate in EU research under the same conditions as Member States, will be much wider than in the past, Paquet said, according to a ScienceBusiness article of 5 February 2019.
Paquet says he expects 20-30 countries will seek association (Sixteen countries, including Switzerland and Norway, have this status already). Ambassadors of eight countries already held exploratory talks with EU Research Commissioner Carlos Moedas, last December: Canada, Argentina, Australia, Brazil, Japan, New Zealand, South Africa and the US.
The Commission is working on making associations to the Framework Programme "much more agile" and more "palatable" for countries, Mr. Paquet said. Making Horizon Europe open for international collaboration is "a top priority" for the Commission.
However, the EC is not yet able to engage in substantial discussions on association arrangements because the negotiations between the Commission, the Council and the European Parliament on Horizon Europe are ongoing. Negotiations with third countries cannot be started until the Horizon Europe legislation is agreed. Paquet explains that getting association agreements in place in time for the start of Horizon Europe in 2021 will be quite challenging.
The original articles can be found here: