18 Oct 2019
New CESAER President calls for revitalised European Research Area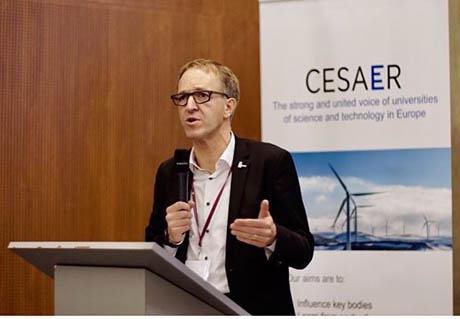 On 18 October 2019, CESAER (the Conference of European Schools for Advanced Engineering Education and Research) elected Mr. Rik Van de Walle, Rector of Ghent University, as its new President. On the same day, the association presented its position on the future of the European Research Area.
Mr. Van de Walle stated that the efforts put into ERA's foundations in the last decennia had brought some strong achievements, but to make ERA even more impactful, a broader and more coherent approach would be needed. Policies positioning European researchers, scientific knowledge and technology globally, should be shaped through a focus on solving the grand societal challenges and contributing to ecological, economic and social sustainability, the new President said.
In its position paper, CESAER pleads for a revitalisation of efforts towards fully realising the ERA by leveraging these past achievements to create a 'reinforced narrative'. CESAER also urges that the focus for the ERA should remain on research, and that the possibilities already present in the articles of the EU Treaty (TFEU) be better exploited: achieve the ERA, implement it through coordination with activities from Member States, the Framework Programmes, supplementary programmes involving certain Member States, participation in programmes of Members States, cooperation with third countries or international organisations, and joint undertakings with business and industries.
The position paper can be downloaded here.