11 Oct 2016
Moedas lays out core values for next Framework Programme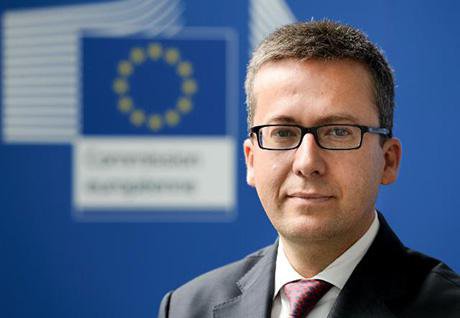 On 10 October 2016, at the occasion of a German ERA Conference, the European Commissioner for Research and Innovation, Carlos Moedas, laid out his views on the future of the Framework Programmes for the first time. Horizon 2020 and its successor programme should be based on 3 core values – Excellence, Openness and Impact.
Concerning excellence, he stated that it should not only be reflected in the European Research Council, but also throughout the entire R&I ecosystem. He wants to improve funding for well-targeted and accountable industrial partnerships and disruptive start-up via the (not yet defined) European Innovation Council. For more openness, he proposed a new culture of Open Innovation and Open Science in Europe and towards international cooperation. He hopes for a sophisticated approach to impact in the future. Moedas wants to go beyond the dichotomy of an utilitarian vision for science and the vision that science is a good in itself.
When addressing the ERA, Moedas said that we should now focus on implementation and look ahead at the developments of tomorrow.