10 Oct 2017
JRC celebrates 60th anniversary in Ispra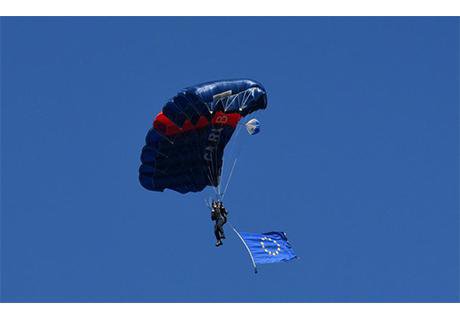 On 6 October 2017, the European Commission's Joint Research Centre (JRC) celebrated its 60th anniversary with a ceremony at the JRC site in Ispra, Italy. The event was organised together with the Italian Civil Protection and the Italian Fire Brigade.
Under the theme of civil protection, the celebration highlighted the importance of collaboration with national authorities. It showcased what the JRC and the EU do to help Italy on priority issues like disaster risk management to build resistance against earthquakes, floods, forest fires and landslides. The JRC and the Lombardy Region also agreed to strengthen their scientific collaboration in the service of the citizens of the region.
The JRC was established with the signature of the Euratom Treaty in 1957, and has come a long way from its beginnings as a nuclear research centre in 1959. Since the 1980s, the focus of JRC work has been shifting to new areas in order to keep pace with the European Commission's political priorities and the emerging societal issues in the EU. Today, a large part of the JRC's work is focused on environmental issues, health and prevention, energy and transport issues, growth and innovation. More recently, the JRC has expanded its research to new areas such as migration and demography.
For more information:
Photo: The flags of the EU, Italy and Italian civil protection were carried by the parachutists, symbolising cooperation with the host Member State and national authorities ©European Union, 2017