20 Oct 2021
JPI Urban Europe opens Call on Positive Energy Districts and Neighbourhoods for Climate Neutrality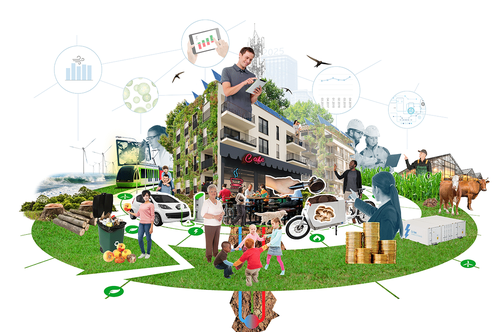 On 20 October 2021, the Joint Programming Initiiative 'Urban Europe' opened a call on Positive Energy Districts and Neighbourhoods for Climate Neutrality. The call invites companies, cities, consumers, citizens' representatives, NGOs and research organisations to continue creating a transdisciplinary and cross-sectoral community working in the field of the energy transition in the urban context, aiming for high stakeholder involvement, collaboration and co-production of knowledge.
As an integral part of comprehensive sustainable urbanisation strategies, establishing Positive Energy Districts and Neighbourhoods shifts the focus from the individual positive energy building towards neighbourhoods, and thus a new level of impact on sustainable urban development and the energy transition process.
The proposal deadline is 24 February 2022, 12:00 CET.
For more information consult the Call website:
OPEN CALL: Positive Energy Districts and Neighbourhoods for Climate Neutrality