09 Dec 2020
JPI Urban Europe announces results of Urban Migration call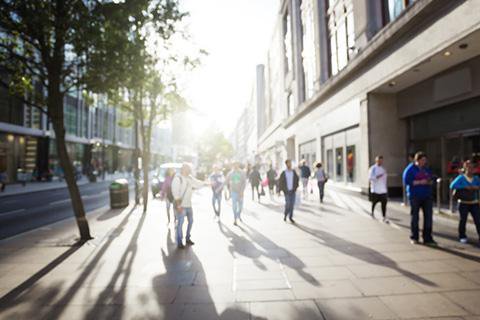 On 7 December 2020, JPI Urban Europe published the list of successful projects of its Urban Migration call. The eight selected projects consist of transdisciplinary and cross-sectoral communities of researchers and practitioners. Participants are located in Austria, Germany, Latvia, Sweden and the United Kingdom. The projects will work with various areas of urban migration, ranging from training community-based researchers and gender-aware methods, local strategies to address the exclusion from essential services of migrants with precarious residential status, arts-programmes for migrants and placemaking linkages. Some projects will practice living labs, such as 'Practices-of-Sharing-Labs' - a form of urban real-world experiments, to test practices of sharing. Several projects focus on housing: long-term housing, innovative housing strategies and new types of housing with elements of collaboration and participation.

The awarded projects are:
MICOLL: Migration and housing: meeting refugees' housing needs through collaborative housing programmes (AT partner: Universität Linz – Institute of Innovation Management)
LoReMi: Local Responses to Precarious Migrants: Frames, Strategies and Evolving Practices in Europe (AT partner: Technische Universität Wien – Raumplanung)
HOUSE-IN: The Housing-Integration-Nexus: shaping exchange and innovation for migrants' access to housing and social inclusion (AT partner: Österreichische Akademie der Wissenschaften - Institut für Stadt- und Regionalforschun, Eutropian GmbH)
ProSHARE: Enhancing Diversity, Inclusion and Social Cohesion through Practices of Sharing in Housing and Public Space (AT partner: Technische Universität Wien – Raumplanung)
Inclusive Housing: Inclusive Housing policies: Housing is the beginning (AT partners: Caritas der Erzdiözese Wien, Universität Wien – Institut für Soziologie)
The EMPOWER project: Empowering Cities of Migration: new methods for citizen involvement and socio-spatial integration
The Art of Belonging: The Art of Belonging: Social integration of young migrants in urban contexts through cultural place-making
MAPURBAN: Migrant Mobility and Access to Public Urban Resources.
More details can be found here:
JPI Urban Europe - Urban Migration Call
The results of another JPI Urban Pilot call on Positive Energy Districts (PEDs) were anounced on 3 December 2020:
TRANS-PED / Transforming Cities through Positive Energy Districts (AT-Partners: OEAW-ITA; FH Technikum Wien; UFGC GmbH; Kleboth und Dollnig ZT GmbH; StadtLABOR – Innovationen für urbane Lebensqualität GmbH)
Cities4PEDs – Research, Exchange and Collaboration on City Levels to Enable PEDs across Diverging Contexts (AT-Partners: Wien 3420 Aspern Development AG; FH Technikum Wien; City of Vienna; UIV Urban Innovation Vienna GmbH)
Interact – Integration of Innovative Technologies of Positive Energy Districts into a Holistic Architecture (AT-Partners: Sonnenplatz Großschönau GmbH, FH Technikum Wien; TU Wien, Institute of Energy Systems and Electrical Drives; PED-ID – Holistic assessment and innovative stakeholder involvement process for identification of Positive-Energy-Districts, e7 Energie Markt Analyse GmbH).
For more information: