16 Dec 2020
JPI Climate announces results of 'societal transformation in the face of climate change' call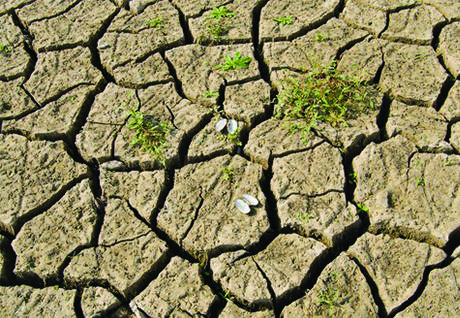 In autumn 2019, the Joint Programming Initiative 'Connecting Climate Knowledge for Europe (JPI Climate)' launched a transnational call 'Enabling Societal Transformation in the Face of Climate Change' (SOLSTICE). The final selection decision was taken by the SOLSTICE funding organisations recently.
The call had an indicative budget of € 6.9 million to support international research projects of a duration of up to 3 years. The projects will be financed by the SOLSTICE funding organisations, consisting of 10 European countries (Austria, Belgium, Czech Republic, Finland, France, Italy, Ireland, Latvia, Norway and the United Kingdom) who partnered to offer this opportunity.
In total, 7 projects have now been selected:
CCC-CATAPULT: Challenging the Climate Crisis: Children's Agency to TAckle Policy Underpinned by Learning for Transformation
Just-Scapes: Environmental justice analysis to advance rural landscape transformations in the face of climate change
202CM: Overcoming Obstacles and Disincentives to Climate Change Mitigation: A cross-cutting approach by human and social sciences
ROLES: Responsive Organising for Low Emission Societies
JUSTDECARB: Socially Just and Politically Robust Decarbonisation: A Knowledge Base and Toolkit for Policymakers (AT-Partner: University of Graz)
SOLARIS: SOLidarity in climate change Adaptation policies: towards more socio-spatial justice in the face of multiple RISks
CLEAN Cultures: An approach for innovative Climate Learning, Evaluation and Action in Neighbourhoods. (AT-Coordinator: Joanneum Research)
A brochure of the selected projects and their abstracts can be found below.
The Joint Programming Initiative "Connecting Climate Knowledge for Europe" (JPI Climate) is a pan-European intergovernmental initiative gathering European countries to jointly coordinate climate research and fund new transnational research initiatives that provide useful climate knowledge and services for post-COP21 Climate Action.