18 May 2021
Joint statement calls for closer cooperation between ERC and EIC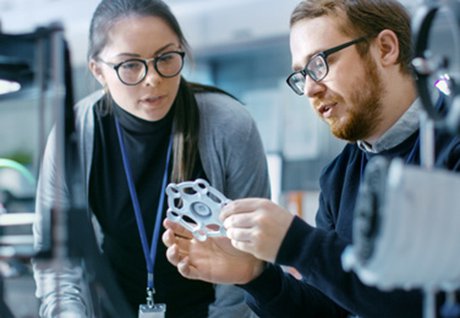 The European Research Council (ERC) Scientific Council and the European Innovation Council (EIC) pilot Advisory Board have issued a joint statement advocating closer cooperation between the two programmes. The statement was issued on 18 May 2021 and points out the importance of curiosity-driven research and technology-driven innovation, both always involving a certain degree of risk-taking and requiring public investment. The ERC and the EIC, both part of Horizon Europe, state that they both aim to nurture the best talent in research and in innovation, and that many ERC researchers are also innovators and many EIC innovators also are researchers.
At a meeting on 17 May 2021, the ERC Scientific Council and the EIC pilot Advisory Board agreed to promote strong collaboration between the two institutions, pointing out that a lot has been achieved already, for instance with the new EIC Transition funding that has been designed to help results from ERC Proof of Concept projects get closer to the market. Another important area of collaboration is the identification of research trends emerging among ERC-funded projects, which can inform the development of revolutionary technologies that the EIC can fund. The ERC and the EIC are also planning joint thematic workshops.
The ERC Scientific Council and the EIC pilot Advisory Board state that it is increasingly important for Europe's future that the EIC and the ERC serve the needs and specificities of the worlds of research and innovation, while bringing them together as a community in full compliance with the respective institutional mandates. They therefore declare themselves fully committed to ensuring that the ERC and the EIC support the best European talent and looking forward to harvesting the benefits of further cooperation aimed at reinforcing this shared community.
To read the full statement, click here.