21 Nov 2018
Joint Communication outlines EU strategy on India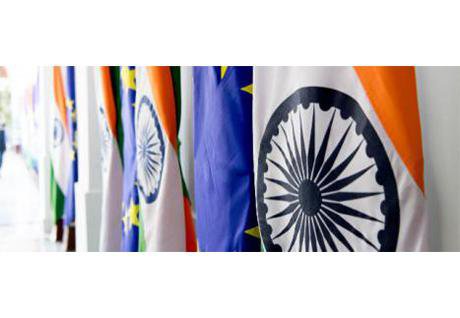 On 20 November 2018, the European Commission and the High Representative of the Union for Foreign Affairs and Security Policy adopted a Joint Communication that sets out the EU's vision for a strategy to strengthen cooperation and the partnership with India. The Communication replaces the last Commission Communication on India of 2004. The long-standing EU-India relationship is based on a 1994 Cooperation Agreement.
Amongst many other issues, "talent and innovation" will also be one of the priorities of the EU's action. The EC states that the EU will cooperate with India in order to foster the reciprocal mobility of students and researchers, and to consolidate networks of innovators and start-ups. Furthermore, the EU will move towards mutual recognition of qualifications and support exchanges between the respective cultural sectors.
In a background information Fact Sheet, the EC explains that India has important centres of excellence and a considerable talent pool, with a high potential to jointly contribute with the EU to address global challenges. The EU and India also cooperate in Horizon 2020. Indian researchers receive grants from the ERC or the Marie Skłodowska-Curie Actions. There is a co-funding mechanism to fund successful Indian participants in Horizon 2020 projects. Joint initiatives aim to foster the development of concrete solutions to common societal challenges. An example of joint cooperation is a successful flagship initiative in the area of water of €30 million. The EU also promotes networking between EU and Indian innovators, start-ups, and incubators, including via joint online and offline platforms.
For more information:
EC - Fact Sheet "Explaining the European Union's Partnership with India"