14 Nov 2018
Innovation experts discuss new role of universities for and in their regions in Graz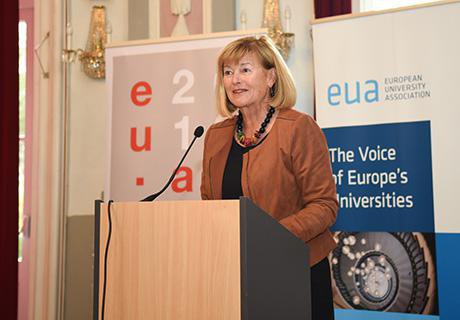 Universities are Lead Institutions of their region. Together with the leading companies they are the motors of regional development and of a structural change that is currently affecting all parts of Europe, as was argued at a European universities workshop that was organised by the European, Austrian and Italian universities conferences in the context of Austria's EU Council Presidency 2018.

At the University of Graz, a high profile circle of around 100 HEI and regional innovation experts from across Europe discussed the new role of universities for and in their regions. Engagement examples from the Balearic Islands up to Lapland were introduced. An entrepreneurial and a new role as trusted "knowledge brokers" were explored together with consequences for university organisation and forthcoming EU funding opportunities for Smart Growth.
For more information see also the EUA report on the workshop.