14 Jun 2018
High Level Group on Education and Training discusses future of European education cooperation in Vienna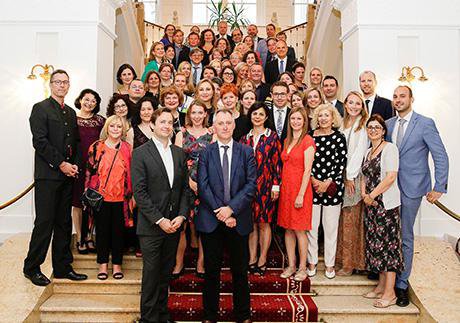 The main topic of the High-Level Group Meeting was the future of European education cooperation in the context of setting up a European Education Area.
The Member States had a first exchange of ideas on the structure and possible priorities of a strategic framework for European cooperation in education and training post-2020. Furthermore, they examined how such a new strategic framework could be evolved to provide more focused support and to generate more effective and long-lasting impact. Moreover, the delegations discussed the medium- and longer-term aspects of the implementation of the 'European Universities' initiative by 2024.
Without prejudice to formal negotiations on the Council Recommendation on automatic mutual recognition of higher education and upper secondary education diplomas and the outcomes of learning periods abroad the Member States had an exchange of view on the necessary process to take forward the work.
Another important topic on the meeting's agenda was the presentation of the Commission's proposal for the new generation of the Erasmus Programme and the following first exchange of view about the future education programme.
Photo credit: AT Presidency