17 Feb 2021
High Level Expert Group to assess need for an International Platform for Food Systems Science launched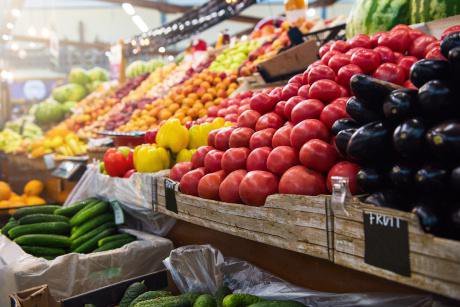 On 17 February 2021, the European Commission launched a new High Level Expert Group whose mandate is to assess the needs, options, impacts and possible approach for an International Platform for Food Systems Science (IPFSS). In particular, this Expert Group will address gaps in the provision of food system science and evidence, in view of supporting an improved global food system governance.
The HLEG will consist of 19 international experts from different disciplines and continents, under the chairmanship of Tom Arnold, Chair of the Irish 2030 Agri-Food Strategy Committee, who will work in close cooperation with the EC's DG Research & Innovation and other key EC departments.
The HLEG is expected to work for a duration of 18 months. Early findings are expected by June 2021 as a tangible EU deliverable to the UN Food Systems Pre-Summit planned for July 2021. Moreover, the feedback and outcomes of the Pre-Summit and Summit will inspire and guide the second part of the HLEG's work, to be completed by May 2022, and consisting of a set of options and policy recommendations for further strengthening the international science-policy interface for improved food systems governance.
The members of the HLEG are:
Arnold Tom - Ireland, Chair
Biermayr-Jenzano Patricia - Argentina
Broerse Jacqueline - Netherlands
Brunori Gianluca - Italy
Caron Patrick - France
De Schutter Olivier - Belgium
Fan Shenggen - China
Fanzo Jessica - USA
Fraser Evan - Canada
Gurinovic Mirjana - Serbia
McGlade Jacqueline - United Kingdom
Nellemann Christine - Denmark
Njuki Jemimah - Kenya
Singh Brajesh Kumar - Australia
Sonnino Roberta - Italy, Rapporteur
Tuomisto Hanna - Finland
Tutundjian Seta - Bulgaria
Webb Patrick - USA, Vice Chair
Wesseler Justus - Germany