01 Jul 2020
Germany takes over EU Council Presidency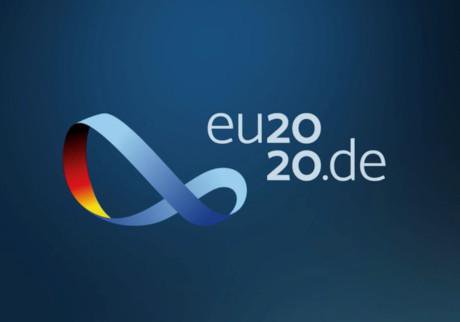 On 1 July 2020, Germany is taking over the EU Council Presidency from its predecessor Croatia for the next half year. Germany is the first country in a new "Trio Presidency" (Germany - Portugal - Slovenia) and is facing a full agenda for its six-month term.
Finding a common EU response to the COVID-19 pandemic is of course an overarching priority of the German Presidency. In addition, the Presidency is setting itself the following overall priorities:
Finalising the Multiannual Financial Framework negotiations
Negotiations on the future relationship with the UK ("Brexit")
Supporting a sustainable green recovery in line with the European Green Deal
Digital transformation
Strengthening the EU's economic base and social dimension
A new start for the EU's migration and asylum policy
Strengthening the EU's global role
Strengthening internal security, rule of law and democracy
Together with the next two incoming Presidencies Portugal and Slovenia, the Trio will focus on
Ensuring coordinated crisis management at EU level
Drawing all lessons from the crisis and tackling the socio-economic consequences
Addressing important future challenges together.
Germany's priority topics for its presidency in the areas of education, research and innovation are overcoming the coronavirus crisis, combating climate change and the opportunities and challenges of digital transformation and the resulting changes in the worlds of education and work. Germany will try to find a smart balance between COVID-19 related issues and other mid-term and long-term issues and strengthening the synergies between Education and Research. This will include the following priorities:
A more dynamic, effective and targeted European Research Area
Research on resilience
Focus on technical sovereignty and contribution to the Green Deal 
The German Presidency will also continue the negotiations on Horizon Europe, the EIT, Euratom, and ITER, and deal with the Commission's expected paper on Partnerships.
For more information:
German EU Council Presidency website
Federal Ministry of Education and Research - Presidency website