01 Jul 2019
Finland takes over EU Council Presidency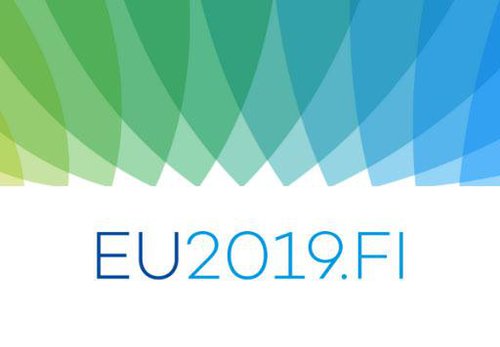 On 1 July 2019 Finland is taking over the Presidency of the Council of the European Union from Romania. The priorities for Finland's Presidency of the Council of the European Union are to strengthen common values and the rule of law, to make the EU more competitive and socially inclusive, to strengthen the EU's position as a global leader in climate action, and to protect the security of citizens comprehensively.
"A key priority of Finland's Presidency is the EU's global leadership in climate action. In the 2020s, the EU will have the chance to fulfil the expectations of its citizens by taking the lead in addressing the major challenges faced by humanity. The crucial one is climate change, which is why the time for "yes, but" policies for combating climate change is over. In Finland, in the EU and in the world," Finland's Prime Minister Antti Rinne said.
According to Finland's Presidency Programme, the common denominator for all EU action should be sustainability, which includes implementation both within and beyond the EU of the 2030 Agenda for Sustainable Development. The EU should raise its profile as a global leader in climate action by adopting a long-term climate strategy aimed at making the EU carbon neutral by 2050.
The Finnish Presidency Programme states that the EU should take full advantage of research, development, innovation and digitalisation and proposes to make European education, training and research the best in the world. It stresses Europe's needs to stay at the forefront of research, development and innovation. The Horizon Europe framework programme, based on open competition and excellence-based research, would be an essential tool in this connection.
The Presidency programme can be downloaded here.