12 Dec 2022
Eurostat: In 2021 117 million people in the EU worked in science & technology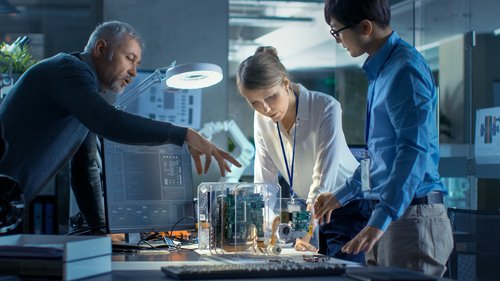 According to recent statistics by Eurostat, the European statistics office, the number of people working in science and technology in the EU amounted to 117.2 million in 2021. Of these human resources in science and technology (HRST), 74.0 million persons were employed in science and technology , 93.1 million had an educational background in science and technology, and 49.8 million met both criteria (otherwise referred to as HRST core). 
The highest counts of HRST were recorded in some of the most populous regions of the EU in 2021: Ile-de-France (4.7 million HRST) and Rhône-Alpes (2.1 million) in France; Comunidad de Madrid and Cataluña (both 2.3 million) and Andalucía (2.0 million) in Spain; and Lombardia in Italy (2.0 million). 
There were 25 regions where more than 980 000 persons worked as HRST. Apart from the regions mentioned above, the remainder of this group were mainly located in Germany and France, although it also included several regions in other Member States, including four other capital regions. 
For more information: