17 Jun 2019
European Innovation Scoreboard shows innovation performance of EU is increasing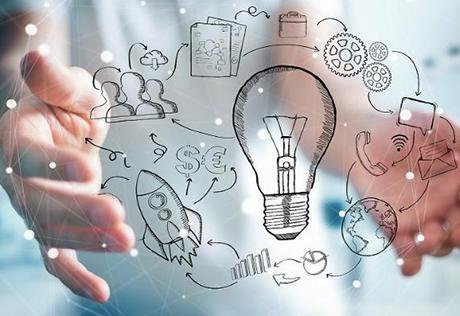 On 17 June 2019, the European Commission published the 2019 European Innovation Scoreboard and Regional Innovation Scoreboard. The reports show that the EU's innovation performance has been improving for four years in a row. For the first time ever, Europe's innovation outperforms that of the United States. However, the EU continues to lose some ground to Japan and South Korea, and China is catching up fast.
The 2019 European Innovation Scoreboard key findings are as follows:
Sweden is the 2019 EU innovation leader, followed by Finland, Denmark and the Netherlands.
Since 2011, the innovation performance has increased in 25 EU countries.
At global level, the EU has surpassed the United States.
In selected areas of innovation, the best-performing EU countries are:
Denmark – human resources and innovation-friendly environment;
Luxembourg – attractive research systems;
France – finance and support;
Germany – firm investment;
Portugal – SME innovators;
Austria – linkages;
Malta – intellectual assets;
Ireland – employment impacts and sales impacts.
Austria stays in the group of Strong Innovators. Over time, Austria's performance has increased relative to that of the EU in 2011. Linkages, Innovators and Intellectual Assets are Austria's strongest innovation dimensions. Austria scores particularly well on Public-private co-publications, Innovative SMEs collaborating with others, and International scientific co-publications. Employment impacts, Innovation-friendly-environment and Sales-impacts are Austria's weakest innovation dimensions. Austria's lowest indicator scores are on Venture capital expenditures, Employment in fast-growing enterprises of innovative sectors, and Knowledge-intensive services exports.
The 2019 Scoreboard is accompanied by the Regional Innovation Scoreboard which provides a comparative assessment of the performance of innovation systems across 238 regions of 23 EU Member States (Cyprus, Estonia, Latvia, Luxembourg, and Malta are included at the country level; regions from Norway, Serbia, and Switzerland are also covered). The most innovative regions in the EU are Helsinki-Uusimaa, Finland, followed by Stockholm, Sweden and Hovedstaden, Denmark.
More information can be found here:
European Innovation Scoreboard
Regional Innovation Scoreboard