21 Sep 2023
European Chips Act enters into force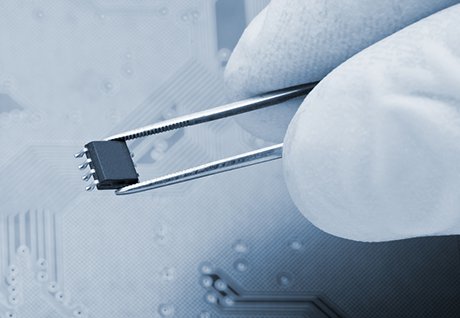 The European Chips Act enters into force today, 21 September 2023. It puts in place a comprehensive set of measures to ensure the EU's security of supply, resilience and technological leadership in semiconductor technologies and applications. The Chips Act aims to create the conditions for the development of a European industrial base in the field of semiconductors, attract investment, promote research and innovation and prepare Europe for any future chip supply crisis. The programme should mobilise €43 billion in public and private investment (€3.3 billion from the EU budget), with the objective of doubling the EU's global market share in semiconductors, from 10% now to at least 20% by 2030.
The European Chips Act consists of three main pillars.
the Chips for Europe Initiative reinforces Europe's technological leadership, by facilitating the transfer of knowledge from the lab to the fab, bridging the gap between research and innovation and industrial activities and by promoting the industrialisation of innovative technologies by European businesses. The Chips for Europe Initiative will be primarily implemented by the Chips Joint Undertaking. The Initiative will be supported by €3.3 billion of EU funds, which is expected to be matched by funds from Member States.
The second pillar incentivises public and private investments in manufacturing facilities for chipmakers and their suppliers. The second pillar creates a framework to ensure security of supply by attracting investments and enhancing production capacities in semiconductor manufacturing.
the third pillar establishes a coordination mechanism between the Member States and the Commission for strengthening collaboration with and across Member States, monitoring the supply of semiconductors, estimating demand, anticipating shortages, and, if necessary, triggering the activation of a crisis stage. As a first step, a semiconductur alert system was set up on 18 April 2023. It allows any stakeholder to report semiconductor supply chain disruptions.
Also today, the Regulation on the Chips Joint Undertaking (JU) enters into force, allowing the start of the implementation of the main part of the Chips for Europe Initiative. The Chips Joint Undertaking builds upon and renames the existing Key Digital Technologies Joint Undertaking. Furthermore, the Chips Fund will start its activities as well. With the entry into force of the Chips Act, the work of the newly established European Semiconductor Board will also formally start, which will be the key platform for coordination between the Commission, Member States, and stakeholders.
For more information:
European Chips Act enters into force today: Questions & Answers