19 May 2021
EUA calls for further action to remove barriers for European Universities Initiative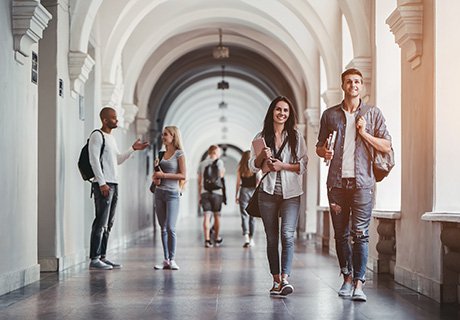 Following the adoption of Council Conclusions on the European Universities Initiative (EUI) on 17 May 2021, the European University Association (EUA) has issued a statement warning against top-down steering and calling for further action to remove barriers for the alliances. The statement is made in the light of the approaching mid-term evaluation of the first 17 alliances, following which decisions will be made regarding the future roll-out of the initiative under the new generation of EU funding programmes.
EUA welcomes the support given to the EUI by the Council, and reiterates that the political ambitions related to the European Universities Initiative must not overrule the strategic vision of the individual alliances. Furthermore, the EUA statement claims more action is needed at various levels to remove remaining barriers and support diverse forms of deeper transnational university collaboration.
Amongst other issues, EUA is concerned by the number of policy goals and objectives (19 are listed in the Council Conclusions) that the alliances are asked to fulfil, saying it is important to be realistic about what can be achieved during the pilot phase and with limited resources. It calls for respecting institutional autonomy and academic freedom in this context, and recalls that the European Universities Initiative is only one tool among many to achieve the university-related objectives of the European Education and Research Areas.
Other issues addressed in the EUA statement are concern about incentives to choose new partners for the alliances; the importance of providing enough leeway, time and resources to deepen collaboration and pursue the alliances' strategic goals; support through necessary system-level reforms; exchange of good practices; removal of barriers; adequate funding, including avoiding a funding gap for existing alliances after the pilot phase; conducting a proper evaluation of the pilot phase; cooperation between Member States and universities to work towards better compatibility of higher education systems, amongst others. EUA also recalls that any discussions on the future of the EUI should take into account existing Bologna Process and ERA tools and cover all university missions, and that they should be carried out through a structured process linking the EEA, ERA and the European Higher Education Area (EHEA) in a coherent way.
To read the full EUA statement, click here.