13 Oct 2021
EU will engage more strongly in greener, peaceful and prosperous Arctic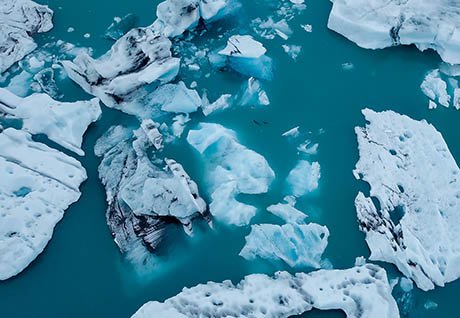 On 13 October 2021, the EU's High Representative and the Commission put forward their approach for a stronger EU engagement for a peaceful, sustainable and prosperous Arctic. The Arctic region is of key strategic importance for the European Union, in view of climate change, raw materials as well as geostrategic influence. The Communication that was presented responds to these geopolitical, environmental, economic, security and social challenges and opportunities. It seeks to forster cooperation with partners on sustainable approaches to overcome them.
The Communication states that as a major economic player, the EU shares the responsibility for global sustainable development, including in the Arctic region, and for the livelihood of its inhabitants, including indigenous peoples. The EU has a significant impact on the Arctic through its environmental footprint and demand for resources and products.
Climate change is the biggest threat the Arctic is facing. It has reached an unprecedented crisis point. The Communication sees the EU as a global leader in this battle, ready to play its full part and assume its global responsibility. The European Green Deal with its set of legislative proposals will be at the heart of the EU's Arctic engagement, together with the EU's new approach for a sustainable blue economy, supported through science, innovation and regional investment.
With regard to science, research, technology and innovation, the EU is planning to strengthen a European Polar research community and advance research on the societal and demographic impact of changes in the Arctic. It will also continue its commitment to Arctic research through Horizon Europe and promote research into, and cooperation on, the effects of thawing permafrost.
This Communication will replace the Joint Communication 'An integrated European Union policy for the Arctic', adopted on 27 April 2016.
For more information:
Joint Communication "A stronger EU engagement for a peaceful, sustainable and prosperous Arctic"