04 Jul 2019
EU Research Ministers discuss sustainable growth in Helsinki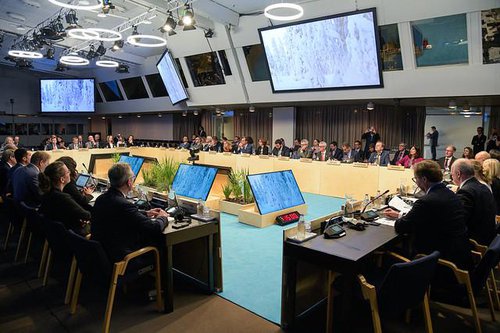 On 4 July, Ministers responsible for Research met in Helsinki. The main topics of the Informal Meeting were research and innovation policy and the upcoming Horizon Europe programme. The discussions provide input for further work on the sustainable growth agenda, which is one of the priorities of Finland's Presidency of the Council of the European Union. The meeting was chaired by Minister of Economic Affairs Katri Kulmuni.
One of the key findings of the discussion was that the EU's research and innovation policy should be embedded as an integral, horizontal part of the future European growth agenda. The discussion also provided valuable input for the preparation and implementation of an EU innovation-led sustainable growth agenda beyond 2020.
"Sustainability, in particular the mitigation of climate change, is becoming a central driver for global competitiveness and the wellbeing of citizens. Sustainability is, for this reason, a major priority for our Presidency. Europe needs to embrace the transformational effects of research and innovation to decarbonise the economy and to take the competitiveness of European industry to the next level," said Minister of Economic Affairs Katri Kulmuni.
The outcome of discussions in Helsinki will contribute to the preparations for the Competitiveness Council meetings in September and November 2019. The aim is to define the key policy messages of the Competitiveness Council for the new European Commission in the field of growth and competitiveness for the next five years. The Finnish Presidency emphasises that the EU needs a growth agenda to become more competitive in global markets and ensure that growth is sustainable, both environmentally and socially.