19 Jul 2021
EU Research Ministers discuss new ERA and balanced openness in R&I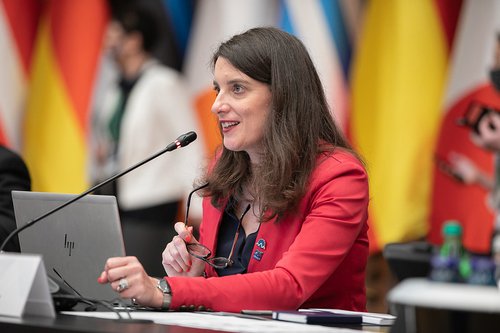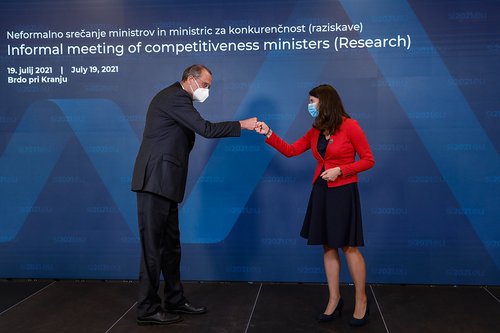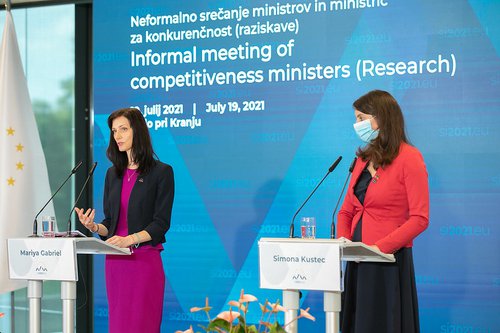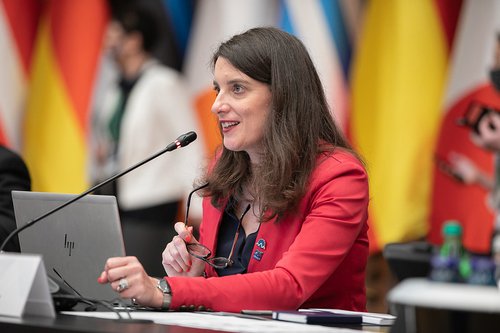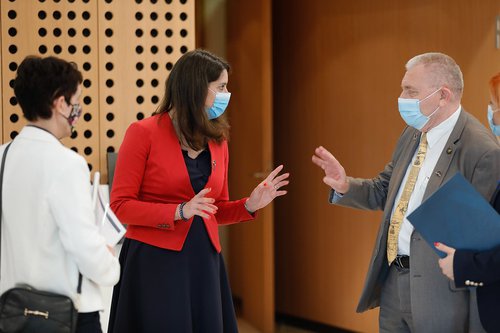 On 19 July 2021, the EU Research Ministers and their colleagues from EFTA countries and the Western Balkans met upon invitation of the Slovenian Presidency of the Council of the EU in Brdo pri Kranju and Ljubljana to discuss some of the key elements for renewing the European Research Area (ERA). Also on the agenda of the Informal Meeting was the EU's new global approach to research and innovation.
The morning session was dedicated to the renewed ERA and the translation of shared European objectives to action at national level and included a key-note address by Jean-Pierre Bourguignon, interim president of the European Research Council (ERC). Close cooperation between the European Commission and the Member States is essential for the "New ERA" to succeed - by better synchronising, streamlining and harmonising actions at regional, national and EU level, across sectors and actors. A "Pact for Research and Innovation in Europe" (Pact for R&I) was presented on 16 July 2021. It had been prepared in cooperation between the Commission and EU Member States, and in consultation with Associated Countries and R&I stakeholders. Ministers discussed the next steps for the new policy coordination approach on the basis of the Pact for R&I, which lays out the first new building blocks of the renewed ERA:
common values and principles for R&I,
shared priority areas for ERA Actions, and
approaches for policy coordination, monitoring and for framing ambitions at EU and national levels in terms of policy actions, reforms and investments.
The afternoon session focused on the Global Approach to Research and Innovation, a new external dimension of ERA. The discussion aimed at facilitating the preparation of Council Conclusions on this issue before the end of September. After a keynote address on "balanced openness" from Slovenian astrophysicist Maruša Bradač, currently working at the University of California, Ministers discussed how to shape the Union's scientific engagement with international partners. In the Commission Communication on the Global Approach, the Commission has proposed a future strategy based on five priorities:
Openness to international cooperation,
the establishment of a level playing field based on shared values and principles, agreed framework conditions and reciprocity,
cooperation based on multilateral alliances to create a global critical mass of R&I,
a focus on thematic priorities targeting solutions to global challenges, and
a modulated approach to cooperation with partner countries and regions, based on agreed roadmaps.
In its Background Paper for the Informal Meeting, the Slovenian Presidency stresses that "Horizon Europe may be seen as one of the key instruments in driving and delivering the renewed Global Approach".
For more information: