26 Feb 2021
EU Ministers discuss contribution of national recovery plans to strengthen ERA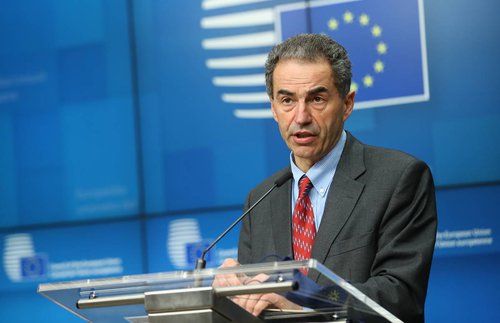 The European Research Ministers met on Friday 26 February for an informal videoconference, discussing the possibilities of synergies between the Recovery and Resilience Facility (RRF) and the European Research Area (ERA), with the aim that the national recovery plans contribute to strengthening the ERA. The outcome of this debate "will feed into the ongoing European Semester process", says the Portuguese EU Council Presidency in an information note, also stressing that "the synergies and alignment of national programmes and the EU programmes' objectives and lines of actions can be achieved in the RRF plans by taking advantage of the cross-border and multi-country projects."
Mariya Gabriel, Commissioner for Research and Innovation, emphasised that R&I should be strengthened in the national recovery plans. "On the basis of the plans that have been presented so far, one can see that it is possible and necessary to do more." From the Commission's point of view, the national recovery plans should be designed in such a way that R&D is at the centre. The Commissioner's strong plea to the ministers: "Don't be too shy!"
At the informal videoconference, Ministers were also informed by the Presidency on the state of play of the Council Regulation on establishing the European High Performance Computing Joint Undertaking (EuroHPC), where negotiations have been ongoing for several weeks. Furthermore, the European Commission provided information on the new ERA Forum for Transition, which will meet for the second time at the beginning of March. This informal group of experts is working on the "Pact for Research and Innovation", proposed by the Commission in its Communication on the new ERA. The Forum will also start work on the new ERA priorities, including the four ERA pilot actions (EOSC, Euraxess, Green Hydrogen, Plastic Pirates) identified in the Council Conclusions on the new ERA, and will provide input for a new yearly ERA scoreboard to monitor ERA progress.
The Commission presented the proposal for the European Partnership on Metrology based on Art. 185 TFEU. This Partnership will be supporting the collaborative research projects, both within the European Metrology Networks as well as in the thematic programming of the Partnership, aiming to develop a sustainable coordinated world-class metrology system on a European level. According to the Commission, the majority of Member States as well as EEA countries have already indicated their interest in participating.
Likewise presented by the European Commission was the proposal for a Council Regulation establishing nine Joint Undertakings under Horizon Europe based on Art. 187 TFEU (Single Basic Act, SBA). These partnerships bring together the European Union and private and/or public partners to address specific European challenges. The nine Joint Undertakings established under the SBA are: Circular Bio-based Europe, Clean Aviation, Clean Hydrogen, Europe's Rail, Global Health EDCTP3, Innovative Health Initiative, Key Digital Technologies, Single European Sky ATM Research 3 and Smart Networks and Services. From the EC's point of view, the overarching goal of these Joint Undertakings "is to speed up the transition towards a green, climate neutral and digital Europe, and to make European industry more resilient and competitive".
The latest Scientific Opinion on Biodegradability of Plastics in the Open Environment was also on the agenda at this videoconference. Upon the request of the former Environment and Research & Innovation Commissioners, the European Commission's Group of Chief Scientific Advisors has developed four recommendations on biodegradability of plastics. Finally, the Commission informed the ministers of the ongoing work on the development of a European Research Partnership for Pandemic Preparedness, which is planned as a co-programmed partnership and responds to the request for better coordination, as expressed in the context of the ERAvsCorona Action Plan.
Press release of the European Commission on Joint Undertakings