08 Mar 2023
EU and Canada discuss bilateral relations, including R&I cooperation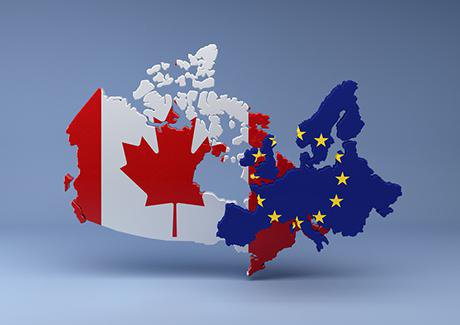 From 6 to 8 March 2023, Prime Minister of Canada Justin Trudeau hosted European Commission President Ursula von der Leyen for a two-day visit to Canada. The two leaders discussed progress on shared and urgent priorities, including maintaining a robust response to Russia's illegal war of aggression against Ukraine; fighting climate change and accelerating clean innovation; pursuing energy security and sustainable economic growth; and promoting women's economic empowerment.
Amongst a number of other issues, the two heads of state emphasised the role of the digital economy and emerging technologies in advancing sustainable economic growth. As part of their commitment to further digital cooperation, the Ms. von der Leyen and Mr. Trudeau committed to pursuing an EU-Canada Digital Partnership with a focus on, but not limited to, artificial intelligence, research and innovation on next-generation networks, as well as greater cooperation on international connectivity and cyber security. This Digital Partnership builds on the already strong foundation of cooperation under the Canada-EU Digital Dialogue, where Canada and the EU are collaborating on emerging digital priorities such as online platforms regulation and emerging technologies, including AI and Quantum.
The leaders also addressed the need for strong and sustained collaboration between researchers, institutions, industry, and governments to advance the frontiers of science and innovation. To that end, President von der Leyen and Prime Minister Trudeau looked forward to the conclusion of negotiations for Canada to become an associate member of Horizon Europe.
For more information: