14 Jul 2022
ERC publishes study on mapping of ERC-funded research in Horizon 2020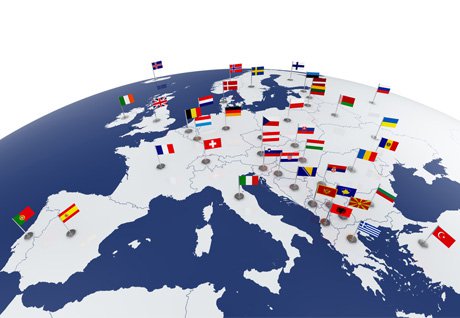 The European Research Council (ERC) has published an in-depth analysis of all research projects funded by the ERC under Horizon 2020. The study 'Mapping of ERC Frontier Research' was published on 14 July 2022 and includes thirty factsheets showcasing the diversity of the funded research, emerging areas of science, new methods and interdisciplinary links between research problems addressed by ERC grantees, as well as geographic patterns in the distribution of projects across Europe. The mapping also found that a large share of the bottom-up curiosity driven research projects funded by the ERC without thematic priorities tackles key global challenges.
Between 2014 and 2020, the ERC funded 6,707 research projects worth €13.3 billion. To analyse all these projects, the ERC Scientific Council designed a special methodology using a three-dimensional classification system of almost 900 terms describing the disciplines, methods and topics of each ERC project. The results depict a landscape of the ERC-funded research with its particular features. The factsheets present the most common disciplines (e.g., cell biology or economics), prevalent topics (e.g., algorithm development and cultural heritage) and new methods or instrumentations (e.g., in the area of computational modelling and simulations in the computational protein prediction).
Of the analysed ERC projects, 34% are likely to contribute to health policies, including in cancer, brain and human mind research. One in ten projects addressed problems linked to the digital transition, half of which were in the area of artificial intelligence. Finally, 14% were found to be relevant to climate policies and green solutions.
The factsheets also bring a number of interesting observations on the distribution of ERC-funded projects among EU member states and associated countries. For instance, whilst Germany is particularly strong in life sciences (LS) as well as physical sciences and engineering (PE), the UK and the Netherlands together host 40 % of all projects in social sciences and humanities. Some countries do very well in specific fields e.g., 21% of all projects in mathematics are hosted in France and 31% of the projects hosted in Poland are in computer science and informatics.
For more information: