03 Oct 2019
ERAC meets in Helsinki to discuss future of the ERA and links with EHEA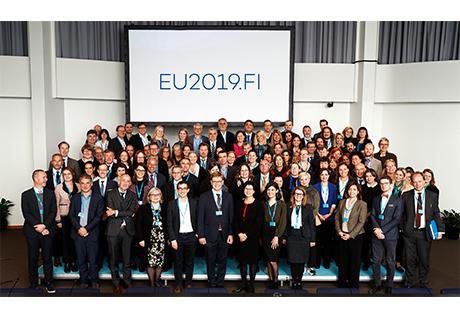 ERAC (European Research Area and Innovation Committee) met in Helsinki on 2 October 2019. The meeting was preceded by a joint conference of Directors General for Higher Education and ERAC on 1 October 2019.
The joint conference was the first of its kind, initiated and hosted by the Finnish EU Council Presidency, and was dedicated to the discussion of how to create stronger links between research and higher education, and between the European Research Area (ERA) and the European Higher Education Area (EHEA). With a European Commissioner-designate who will be the first to be jointly responsible for research and education, it was stressed that research and education need each other in order to be able to implement ERA and to realise a strong EHEA by 2025, with human resources as a key element for both. While education and research differ in that education is still a national, or even regional, responsibility, stronger links between the two areas are expected to create added value through the European dimension.
The meeting of ERAC on 2 October was dominated by the discussion on the future of the ERA. On this occasion ERAC adopted conclusions and recommendations in view of a new narrative for ERA. Among the main points of substance in this paper are calls for increased relevance and visibility of ERA for European citizens, stronger ownership from the highest political level, and more effective ways of implementing new R&I policies aiming at a true European Research Area, reducing national barriers and increasing joint activities. There is also broad agreement on the need for strengthing the partnership between the Member States and the European Commission to advance ERA, and for ERA to become more inclusive, aiming at increasing excellence all over Europe.