28 Jan 2015
ERA-LEARN 2020 project launched in Vienna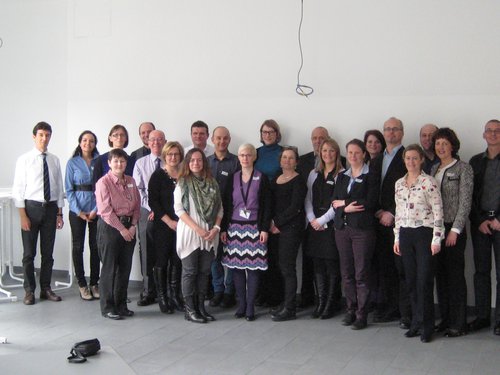 On 27-28 January 2015, the ERA-LEARN 2020 project was kicked off in Vienna. The kick-off event was hosted by the FFG (Austrian Research Promotion Agency), the organisation coordinating the project.
ERA-LEARN 2020 is a 3-year initiative (2015-2017) following up on its predecessors, the FP7 projects ERA-LEARN, NETWATCH and JPIs ToCoWork. It is designed as a support and support initiative for the P2P community, including the wider activities of joint programming, particularly the JPIs, Art.185 and ERA-NET Cofund. It also aims to provide a community-driven web-based platform for P2P.
The ERA-LEARN 2020 consortium consists of 7 funding organisations and 4 organisations specialising in analysis.
For more information see http://era.gv.at/directory/226