09 Dec 2020
EP and Council reach provisional agreement on EU regional and cohesion funding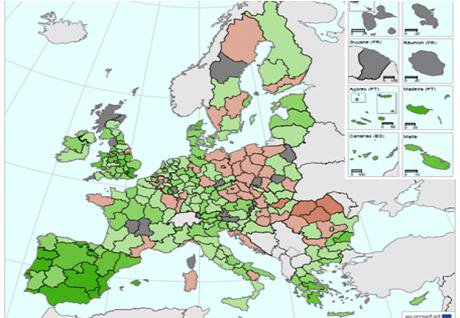 The European Parliament (EP) and the Council have both announced that they have reached a provisional political agreement on a new framework for regional investment, with a budget of over € 240 billion for the 2021-2027 period. The European Regional Development Fund (ERDF) and the Cohesion Fund are part of the next multiannual financial framework, which needs to be adopted before the fund-specific legislation can be enacted.
While the ERDF covers all regions across Europe, the Cohesion Fund is aimed at member states whose per capita GNI is less than 90% of the EU average. The draft regulation agreed by the co-legislators simplifies the rules for the two funds and sets the scope of their support over the next seven years.
ERDF resources will be used to contribute to the digital and green transition by financing projects in a wide variety of areas, such as research and innovation, digitalisation of services, energy efficiency, renewable energy, circular economy and biodiversity. Both the ERDF and the Cohesion Fund will contribute to reducing greenhouse gas emissions in line with the EU goal of climate neutrality by 2050. As a result of the COVID-19 pandemic, new provisions were included to strengthen disaster resilience.
Under the future Common Provisions Regulation, five policy objectives are identified: (1) a more competitive and smarter Europe; (2) a greener, low-carbon transitioning towards a net zero carbon economy and resilient Europe; (3) a more connected Europe; (4) a more social and inclusive Europe; (5) a Europe closer to its citizens.
The full text of the draft regulation on the ERDF and CF (previously covered by two separate regulations) will be finalised by the co-legislators in the first months of 2021 under the Portuguese presidency.
For more information: