18 Jun 2020
Enterprise sector accounts for 37% of Austria's participations in Horizon 2020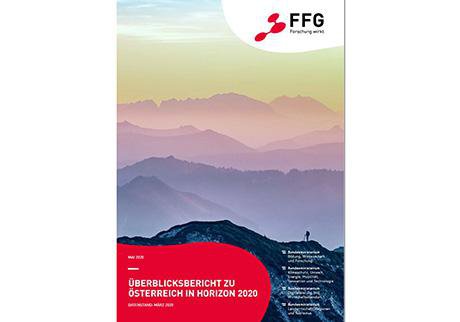 The Austrian EU Performance Monitoring has released its sixth comprehensive report of Austria's performance in the EU Framework Programmes and presented its findings to stakeholders at the Europa Forum Forschung on 18 June 2020. The source of the data used in this report is based on the data release of the European Commission of March 2020.
The report shows that Austria is performing well in Horizon 2020. Until March 2020, Austria has generated more than € 1.46 billion of funding. The latest figures of May 2020 even show an increase to more than 1.5 billion, which is 2.9% of the budget allocated under Horizon 2020 so far.
The Austrian enterprise sector in particular is very well represented in the current EU Research Framework Programme, with a share of 37% in participations. The Austrian non-university sector has a share of 23%. The Austrian higher education sector is an important pillar, accounting for 28% of Austria's performance in Horizon 2020. In terms of funding, higher education institutions have received 36%, enterprises 33% and the Austrian non-university sector 25% in Horizon 2020 so far.
A dedicated section of the report is analysing "Green Deal" related topics under Horizon 2020 and looks at the opportunities for Austrian R&I in this context.
Further details are provided in the Performance Report 2020 (in German)