30 Sep 2022
EIT presents finalists of 2022 EIT Award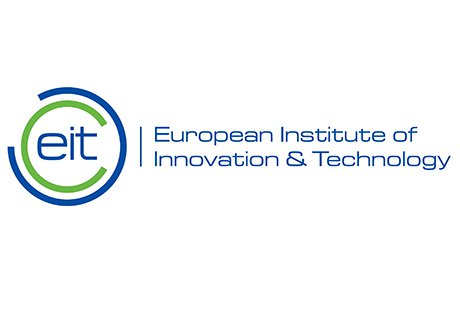 The European Institute of Innovation and Technology (EIT) has presented the 12 finalists for the 2022 EIT Award. The ceremony for the Award will be held during the EIT Summit on 11 October in Brussels. The winners will represent the most promising innovations emerging from the EIT Community – the largest innovation ecosystem in Europe.
The nominees for the EIT Awards have been selected for their unique contributions to taking on global challenges in the fields of climate, energy, digitalisation, food, health, manufacturing, urban mobility and raw materials. The 12 finalists come from seven countries: Finland, Germany, Italy, Austria, France, Spain, and Denmark. 27 nominees competed in an online semi-final on 29 September. There are 3 finalists for each of the four awards categories:
EIT CHANGE Award for the top graduate of EIT entrepreneurial education programmes:
Federico Barbieri, nominated by EIT InnoEnergy for creating the first federation of energy-focused youth organisations in Europe: the European Youth Energy Network (EYEN)
Waliyah Sahqani, nominated by EIT Digital for creating the zero-waste food start-up: Grape
Anna Vanderbruggen, nominated by EIT RawMaterials for her revolutionary graphite extraction method which could decrease the environmental footprint of battery production
EIT Women Leadership Award for the most outstanding achievements by an exceptional woman leader within the EIT Community:
Andrea Barber Lazcano, nominated by EIT Climate-KIC for her leadership at RatedPower, contributing to its award-winning performance in cloud-based solar plant software innovation
Sabrina Maria Malpede, nominated by EIT InnoEnergy for bringing her innovative turbine ACR Blade to ACT Blade Ltd, which now makes the lightest, most sustainable, and most controllable wind turbine blades in the market
Catherine Schreiber, nominated by EIT Digital for co-creating the ADVITOS organ support therapy device from scratch and bringing it successfully to market
EIT Innovators Award for teams and individuals who developed high-impact products and services:
Bernhard Adler, nominated by EIT InnoEnergy for his ROTATION HEAT PUMP  which could provide cleaner and low carbon industrial heat
Morteza Ghorbani Eftekhar, nominated by EIT Climate-KIC for his PurCity solution for turning buildings into large scale carbon capture air purification systems
Jean-Louis Pepin, nominated by EIT Health for his development of SENSAPNEA to bring simple diagnosis of sleep apnoea to millions with sleep disorders
EIT Venture Award for start-up and scale-up innovators that benefited from business acceleration and creation support from the EIT Community:
Each first place will receive € 50,000, second place 20,000 and third place € 10,000.
For more information:
The full list of this year's nominees and their innovations can be found here