23 Aug 2021
EIT Health announces RIS call results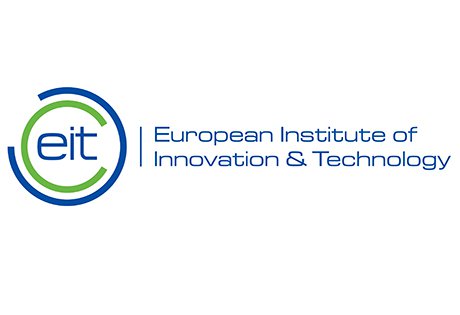 The European Institute of Innovation and Technology (EIT) has recently published the results of the EIT Health RIS Innovation Call 2021, a programme to assist proof-of-concept projects in emerging European regions. The programme aims at bridging the funding gap in EIT RIS regions, and to support the proof-of-concept phase of local innovation projects. The consortia behind these innovations will be granted funding of up to € 75,000 for further development of their breakthrough product or solution, mentoring, a place at a bootcamp, and access to potential investors and partners through EIT Health. The call had received more than 100 submissions this year, a 29% increase over 2020.
The 11 projects that will be supported by EIT Health RIS Innovation Call 2021 are:
Continuous "at home" monitoring for acute and chronic cardiorespiratory disease patients (Greece): a wearable device allows monitoring of vital signs, paired with a customised physician-facing portal and a patient app, augmented with artificial intelligence.
CryoHolder (Slovenia): a unique tool that enables quick, more efficient, and safe transfer of frozen cryovials. It can work with liquid nitrogen and also handle sterilisation in an autoclave at 121°C.
ESAIA – Early Stage Ear Infection Assessment (Portugal): a non-invasive medical device, called Otitest, evaluates the colour of the inner ear and eardrum, using an RGB sensor, for early-stage ear infection assessment.
FRoom (Slovenia): an all-in-one solution for home physiotherapy exercise programmes combining innovative technologies and expert design.
Hermes (Italy): a wearable device provides a near hermetic seal in an ergonomic system with battery operated filters, to give individual protection against exposure to contaminated droplets.
Koatum (Latvia): a multiple-layer hybrid coating for medical implants with the ability of drug delivery. The three layers of the coating provide metal isolation, bioactive properties and delivery of a drug with antibacterial properties to promote the body's acceptance of the implant.
Laboratory diagnostics from the patient's home with a doctor's remote consultation (Slovenia): an online diagnostic platform for testing sexually transmitted infections allows patients to order the tests, take their own urine, swab or finger-prick sample, and send it in for analysis, followed by remote consultation if needed.
Mindaux (MAX) (Portugal): a digital therapeutics social platform to create healthier workplaces, using personalised electronic cognitive behavioural therapy.
O2-CPAP add-on (Latvia): an add-on module for CPAP devices that helps patients with obstructive sleep apnoea (OSA) by controlling the oxygen concentration, enabling oxygen supplies to be adjusted while monitoring the patient.
Remote monitoring of patients with cardiovascular diseases and SARS-CoV-2 (Slovakia): telemonitoring solution for patients with hypertension, dyslipidaemia, obesity, and/or high cardiovascular risk, and a SARS-CoV-2 positive test. The solution supports reduction of interventions or visits to the doctor.
Stuey (Croatia): an assistive technology solution that helps people who stutter make phone calls with pre-recorded lines that are transmitted to the call with a high level of speech reality.
For more information: