13 Dec 2017
EFSI extended until 2020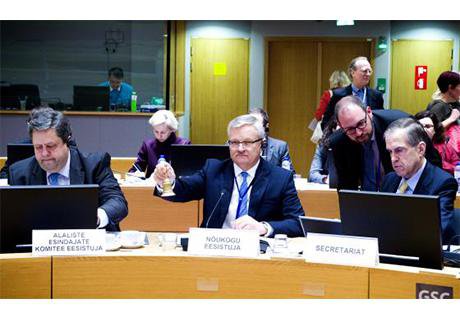 At its meeting on 12 December 2017, the European Council agreed to extend the European Fund for Strategic Investments (EFSI) with a target of € 500 billion of additional investments. EFSI is the flagship initiative under the EU's 'investment plan for Europe'.
The draft regulation:
extends EFSI's lifespan until 31 December 2020;
raises the investment target to €500 billion;
increases the EU budget guarantee to €26 billion (of which €16 billion will be available for guarantee calls until mid-2018);
increases the European Investment Bank's contribution to €7.5 billion (from €5 billion currently), pending approval by the EIB's board of directors.
Provisional agreement with the European Parliament was reached on 26 October 2017. The Parliament approved the regulation at first reading on 12 December 2017.
For more information:
European Council - press release
European Commission - press release
December 2017 regulation extending the European fund for strategic investment (PE CONS 58/17)
Photo: Council Meeting, by EE Presidency