19 Jun 2018
EC renews "Stairway to Excellence" initiative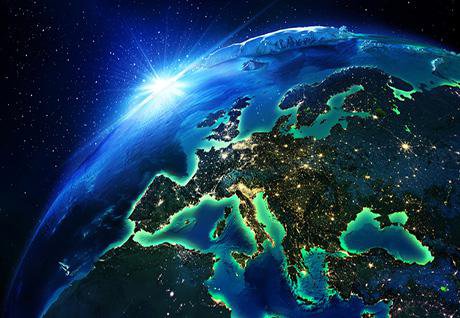 The European Commission is renewing its initiative "Stairway to Excellence". This was announced at a press conference in Brussels earlier today.
The "Stairway to Excellence" initiative was first launched in 2014, in partnership with the European Parliament (EP), when smart specialisation became a requirement under Cohesion Policy rules. It has been renewed every year since then, with different work programmes and priorities. For 2018-2019, it is focused on preparing the next long-term EU budget, with a budget of €3 million for these two years. "Stairway to Excellence" helps regions to develop, update and refine their smart specialisation strategies ahead of the next budgetary period 2021-2027. It will also help them identify adequate EU resources to finance innovative projects, and pair up with other regions with similar assets to create innovation clusters. The EC regards the initiative as one more way to help Europe's regions prepare for the future with solid innovation strategies supported by EU funds, in addition to the future Cohesion Policy and Horizon Europe.
The initiative is coordinated by the Joint Research Centre and will provide regions with four main forms of support:
Commission and external experts will help regions spot areas for improvement in their smart specialisation strategies, in their regional innovation systems(quality of public research, efficient business-science links and business-friendly environments) and in the way they cooperate with other regions in the fields of research and innovation.
Experts will also help them tap into all potential funding streams, such as Horizon Europe, Digital Europe and Cohesion Policy funds, and combine them thanks to new opportunities for synergies, offered by the Commission's proposals for EU funds 2021-2027.
The Joint Research Centre will help identify and remedy specific regional bottlenecks to innovation, such as lack of interaction between local business spheres and academia or low participation in the current Horizon 2020 programme.
The Joint Research Centre will also organise networking opportunities and workshops for regions to meet and exchange good practices in building regional innovation strategies. This will also facilitate the development of partnerships for interregional innovation investments.
The renewed initiative will start this summer, for 2 years. Regions can flag their interest and participate via the Smart Specialisation Platform.
For more information: