12 Feb 2019
EC publishes policy paper on how to improve R&I systems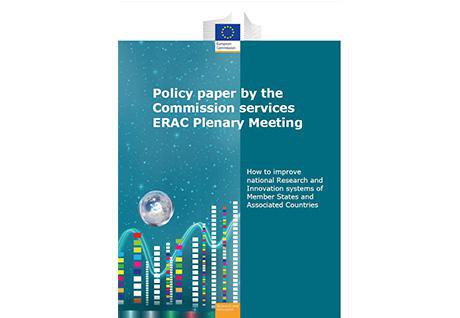 The European Commission (EC) has published a policy paper on "How to improve national Research and Innovation systems of Member States and Associated Countries". The policy paper was prepared by the Commission Services ERAC Plenary Meeting and provides background information and analysis to stimulate a debate on Performance Based Research Funding and R&D tax incentives.
The paper draws on information and expertise accumulated in the Commission services through a range of activities and notably:
Commission R&I related reports, and notably the Science, Research and Innovation Performance of the EU 2018, and the European Innovation Scoreboard 2018;
The outcomes of Horizon 2020 Policy Support Facility activities, for which the demand has risen steadily, both in terms of country based activities and Mutual Learning Exercises;
Cooperation with other reputed organisations, and notably the OECD;
In-house studies and analysis performed by both DG RTD and JRC.
To download the policy paper from the EC's Research and Innovation Observatory (RIO) website, click here.