23 Jun 2022
EC proposes measures to restore Europe's nature by 2050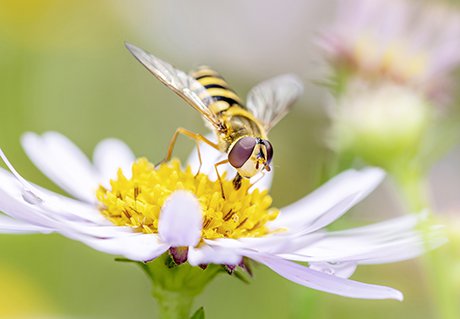 On 23 June 2022, the European Commission adopted a number of proposals to restore damaged ecosystems and bring nature back across Europe, from agricultural land and seas, to forests and urban environments. The Commission also proposes to reduce the use and risk of chemical pesticides by 50% by 2030. The legislative proposals follow the Commission's Biodiversity and Farm to Fork Strategies.
The proposal for a Nature Restoration Law is a key step in avoiding ecosystem collapse and preventing the worst impacts of climate change and biodiversity loss. The new rules on chemical pesticides will reduce the environmental footprint of the EU's food system, protect the health and well-being of citizens and agricultural workers, and help mitigate the economic losses that we are already incurring due to declining soil health and pesticide-induced pollinator loss.
The Nature Restoration Law will set restoration targets and obligations across a broad range of ecosystems at land and sea. Ecosystems with the greatest potential for removing and storing carbon and preventing or reducing the impact of natural disasters such as floods will be the top priorities. The new law builds on existing legislation, but covers all ecosystems rather than being limited to the Habitats Directive and Natura 2000 protected areas, aiming to put all natural and semi-natural ecosystems on the path to recovery by 2030. Around €100 billion of EU funding under the current Multiannual Financial Frameworkwill be available for biodiversity spending, including restoration.
A package of key policies will support farmers and other users, with the transition to more sustainable food production systems, including, amongst others, research and development under Horizon Europe in support of new technologies and techniques, including precision farming.
Both proposals will now be discussed by the European Parliament and the Council, in line with the ordinary legislative procedure. Following adoption, the impact on the ground will be gradual: nature restoration measures are to be in place by 2030, while the pesticides targets should be reached by 2030.
For more information:
Questions and Answers on Nature restoration
Factsheet on Nature Restoration Law