15 Sep 2021
EC President von der Leyen outlines EU recovery in State-of-the-Union speech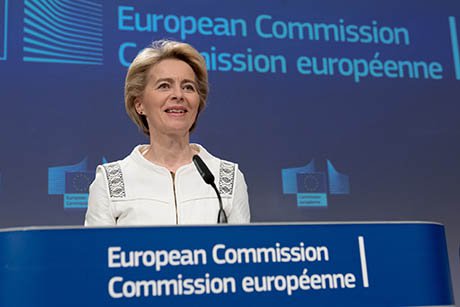 On 15 September 2021, President of the European Commission, Ursula von der Leyen, delivered her second State-of-the-Union address to the European Parliament. Her speech focussed on Europe's recovery from the coronavirus crisis and on what the European Union needs to do for a lasting recovery delivering benefits to all - from health preparedness, the social dimension, technological leadership, to a defence union. Amongst other issues, President von der Leyen described how Europe can secure a lasting recovery by preparing itself to deal with future health crises, thanks to the HERA authority, by helping the world get vaccinated, and by making sure that the economic recovery is sustained and benefits everyone. She also committed to continue working to encourage global partners to act on climate change.
In the context of the State-of-the-Union address, the EC also published several Communications on issues addressed in the speech. These include a Communication on the New European Bauhaus, setting out the framework, core principles and key actions that will drive the New European Bauhaus forward. Funding will come from different EU programmes including Horizon Europe (notably the Horizon Europe Missions).
The EC has also proposed a "Path to the Digital Decade", to deliver the EU's digital transformation by 2030. The proposed Path to the Digital Decade aims to translate the EU's digital ambitions for 2030 into a concrete delivery mechanism. It will set up a governance framework based on an annual cooperation mechanism with Member States to reach the 2030 Digital Decade targets at Union level in the areas of digital skills, digital infrastructures, digitalisation of businesses and public services. It also aims to identify and implement large-scale digital projects involving the Commission and the Member States.
For more information:
The speech is available online here in all EU languages.
EC Communication: New European Bauhaus
EC Proposal for a Decision establishing the 2030 Policy Programme "Path to the Digital Decade"