17 Jan 2023
EC publishes first New European Bauhaus Progress Report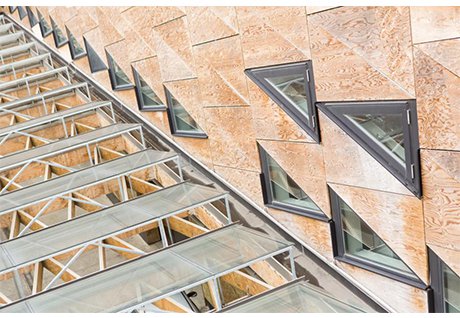 On 17 January 2023, the European Commission (EC) presented the first New European Bauhaus (NEB) Progress Report taking stock of the achievements in the initiative's first two years as well as the first assessment tool for NEB project: the NEB Compass. The EC also announced that funding for the NEB will be scaled up with a further € 106 million in dedicated Horizon Europe funds for the period of 2023-24. Over €100 million in European funding from different programmes have already been allocated to small and large-scale NEB projects all-around Europe.
The initiative already has over 600 official partner organisations ranging from EU wide networks to local initiatives. To offer transparent access to information on New European Bauhaus dedicated calls, beneficiaries and its community members, the Commission has created the NEB Dashboard, a comprehensive database in the form of an interactive map. The NEB community is also active in Ukraine. This includes giving input both to emergency housing solutions as well as to long term reconstruction planning.
In 2022, the first six NEB demonstrators - large-scale, replicable local transformation projects - were chosen and started to work, financed under Horizon Europe. In 2023, the next 10 will follow under Cohesion policy's European Innovative Actions. All Member States have included references to the New European Bauhaus in their cohesion policy programmes for 2021–27, making it possible for NEB-inspired projects to receive cohesion funding.
In addition to the NEB Progress Report, the EC also presented the NEB Compass, an evaluation tool that helps understand to what extent a given project is embodying the NEB approach. It explains what the three NEB values, sustainability, inclusion, and beauty, mean in specific contexts; how they can be integrated and combined with the working principles of participation and transdisciplinarity. Based on this Compass, more detailed assessment tools will be developed, starting with the built environment.
The Commission announces that it will continue working on mainstreaming the NEB in EU programmes, including under shared management in Cohesion Policy, and will increase the funding of the initiative. More than €106 million will be allocated to NEB dedicated calls under the Horizon Europe Mission and Clusters in 2023 and 2024. In the context of European Year of Skills, the 2023 edition of NEB Prizes will have a thematic focus on education, expanding the geographical coverage to the Western Balkans in addition to EU Member States.
For more information: