19 Nov 2020
EC presents EU Strategy on Offshore Renewable Energy.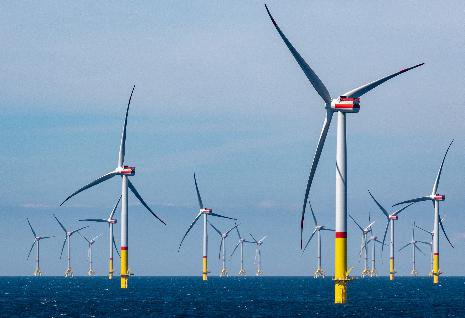 On 19 November 2020, the European Commission presented the EU Strategy on Offshore Renewable Energy. The Strategy should help to meet the EU's goal of climate neutrality by 2050, by increasing Europe's offshore wind capacity from its current level of 12 GW to at least 60 GW by 2030 and to 300 GW by 2050. The Commission aims to complement this with 40 GW of ocean energy and other emerging technologies such as floating wind and solar by 2050.
The EC claims that this ambitious growth will be based on the vast potential across all of Europe's sea basins and on the global leadership position of EU companies in the sector. It will create new opportunities for industry, generate green jobs across the continent, and strengthen the EU's global leadership in offshore energy technologies. It will also ensure the protection of our environment, biodiversity and fisheries.
The Commission estimates that investment of nearly €800 billion will be needed between now and 2050 to meet its proposed objectives. To help generate and unleash this investment, the Commission lists a series of measures which include, amongst others, helping to mobilise all relevant funds to support the sector's development. In this context, the Commission encourages Member States to use the Recovery and Resilience Facility and work together with the European Investment Bank and other financial institutions to support investments in offshore energy through InvestEU. The EC states that Horizon Europe funds will be mobilised in this context to support research and development, particularly in less mature technologies.
For more information:
Offshore Renewable Energy Strategy
Staff Working Document on the Offshore Renewable Energy Strategy