08 Jul 2020
EC outlines plans for energy system of the future and clean hydrogen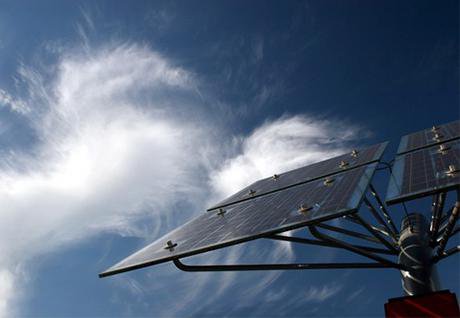 On 8 July 2020, the European Commission published its "Strategy for Energy Systems Integration" and the "EU Hydrogen Strategy". Both strategies are part of efforts to transform Europe's energy system in order to become climate-neutral by 2050. The two strategies present a new clean energy investment agenda, in line with the Commission's Next Generation EU recovery package and the European Green Deal. The Commission states that the planned investments have the potential to stimulate the economic recovery from the coronavirus crisis.
According to the EC, the EU Strategy for Energy System Integration will provide the framework for the green energy transition. There are three main pillars to this strategy:
First, a more 'circular' energy system, with energy efficiency at its core.
Second, a greater direct electrification of end-use sectors.
For those sectors where electrification is difficult, the strategy promotes clean fuels, including renewable hydrogen and sustainable biofuels and biogas. The Commission will propose a new classification and certification system for renewable and low-carbon fuels.
The strategy sets out 38 actions to create a more integrated energy system. These include the revision of existing legislation, financial support, research and deployment of new technologies and digital tools, guidance to Member States on fiscal measures and phasing out of fossil fuel subsidies, market governance reform and infrastructure planning, and improved information to consumers.
The EU Hydrogen Strategy addresses how to transform this potential into reality, through investments, regulation, market creation and research and innovation. The priority is to develop renewable hydrogen, produced using mainly wind and solar energy. However, in the short and medium term other forms of low-carbon hydrogen are needed to rapidly reduce emissions and support the development of a viable market.
The EC provides a phased approach for this gradual transition :
From 2020 to 2024, the EC will support the installation of at least 6 gigawatts of renewable hydrogen electrolysers in the EU, and the production of up to one million tonnes of renewable hydrogen.
From 2025 to 2030, hydrogen needs to become an intrinsic part of Europe's integrated energy system, with at least 40 gigawatts of renewable hydrogen electrolysers and the production of up to ten million tonnes of renewable hydrogen in the EU.
From 2030 to 2050, renewable hydrogen technologies should reach maturity and be deployed at large scale across all hard-to-decarbonise sectors.
To help deliver on this Strategy, the Commission is launching also launching today the European Clean Hydrogen Alliance with industry leaders, civil society, national and regional ministers and the European Investment Bank. The Alliance will build up an investment pipeline for scaled-up production and will support demand for clean hydrogen in the EU.
For more information:
EU Strategy for Energy System Integration