20 Jun 2022
EC opens registration for European R&I Days 2022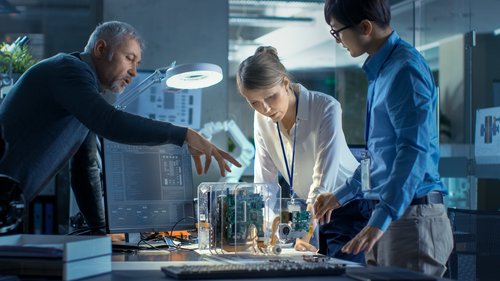 On 20 June 2022, the European Commission's Directorate-General for Research and Innovation opened registrations for the fourth edition of the European Research and Innovation Days (R&I Days), which will take place virtually on 28 and 29 September 2022.
This year's edition gives participants the opportunity to discuss and shape new solutions to strengthen Europe's resilience and its strategic autonomy. The programme includes sessions on the new European Innovation Agenda, the European Year of Youth, the richness of European cultural creativity, the EU Missions and many more topics.  
The two-day policy conference will bring together policymakers, researchers, entrepreneurs, and citizens to debate and shape the future of research and innovation in Europe and beyond. Next to this, the 2022 EU R&I Days Village will provide the space for networking and matchmaking opportunities. According to the Commission, this year, the Village will include several digital 'Houses', covering the R&I Policy and innovation files, the Horizon Europe Programme, and each of the five EU Missions on Climate Adaptation, Cancer, Ocean, Cities, and Soil. A new, interactive Exhibition will engage citizens directly with the EU Missions.
Up until the event in September, news and updates will be regularly shared on social media via #RiDaysEU as well as the event webpage.
For more information: